Hi, this is Christa doing a guest-spot on the blog so I can tell you about the Knitters Helpline classes that I teach on Monday nights at the shop (Mandy teaches the same class on Thursdays)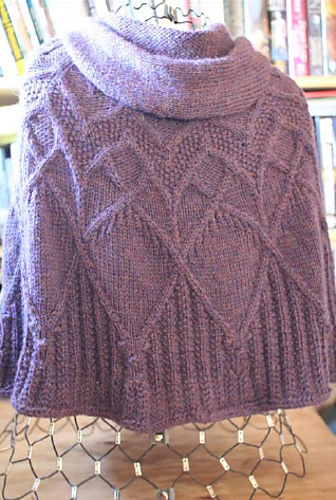 (I would pop in photos of some of Mandy's amazing designs too, but I don't have permission from her publishers to use the pictures, so go visit her designer page on Ravelry here) Knitters Helpline was designed as a catch-all class to allow knitters to bring in any project and receive assistance. Crocheters are welcome, too – I can help with basic projects (amigarumi, granny square blankets, and edgings) but I steer people with advanced crochet projects to Mandy's class!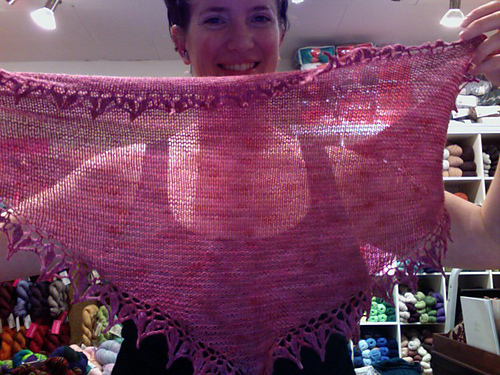 All levels are welcome, and a class will often include a wide skill range from a new knitter finishing their first hat, to someone working on altering an advanced sweater pattern to fit and flatter their particular shape.
Since there isn't one particular topic of discussion, we make our way around the table to help each student in turn, and one of the neat side-effects of this class is that students get to eavesdrop on each other's questions and start picking up tips and tricks for future projects. Cables aren't so intimidating when you've seen someone else master the basics in a snap, and watching someone else sew together a sweater may convince you to either choose seamless styles, or to make sure your edge stitches are really firm and tidy for beautiful seaming!
Each session runs for 3-4 weeks, and many students will work on multiple projects during the month to maximize their Q&A time with the instructors (though others are happy to work on a single simple project, and just enjoy scheduled time out of the house with help available if it is needed)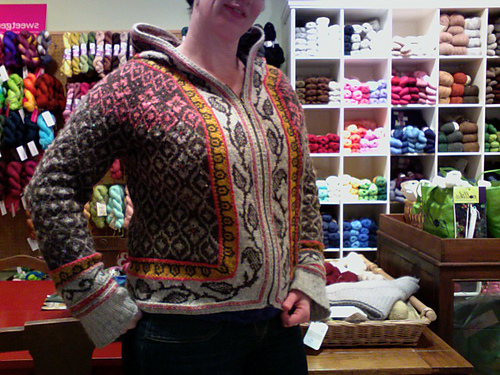 Don't have a particular project in mind? Mandy and I have been knitting and designing for years, and can guide you through practice swatches to help you learn multiple styles of knitting, a variety of cast-ons and bind-offs, different methods of working directional increases and decreases, complex cables and lace patterning, finishing techniques, and the basic concepts needed to begin creating your own designs!
Check dates on our Classes page, and call the shop at (604) 874-9665 or drop by to register!

---