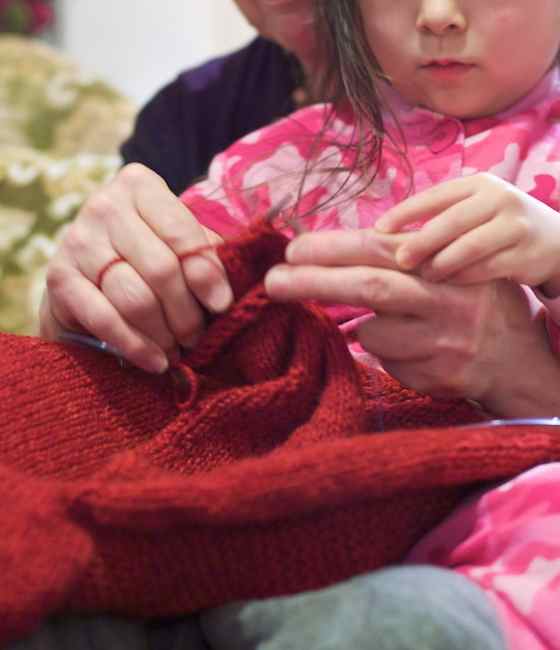 It's New Year's Eve and The Girl is excited to help knit on her sweater . . .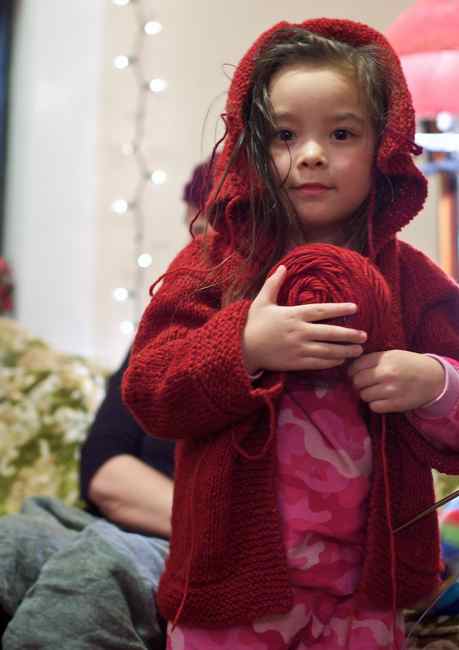 Quick try-on before bedtime . . . yummy Madder Red reminds us of sun-dried tomatoes.
Best Wishes to all for a peaceful and joyous New Year.
Be warm and cozy  . . .  wrap yourself in woolens!
---