Junko Okamoto's Dress Pam
September 1, 2016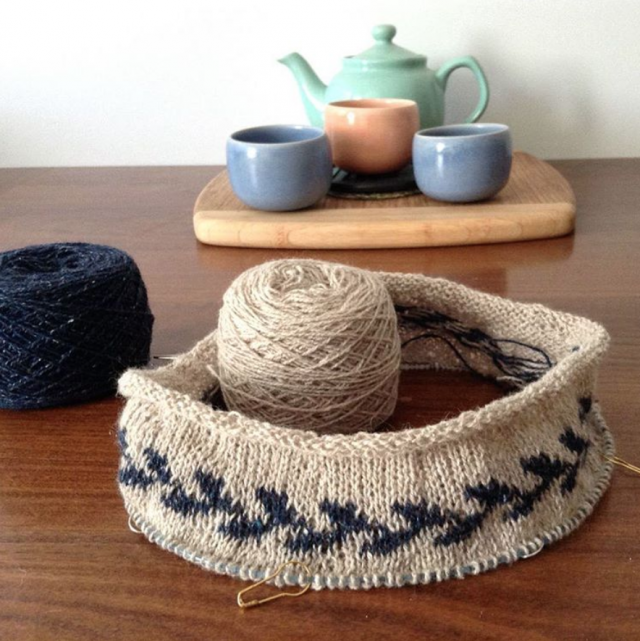 We've jumped right into fall knitting with Pam, an epic project!
We fell in love with Junko Okamoto's beautiful dress when a customer came to the shop over the weekend to choose yarn for this project.
We've decided to use Shibui Knits Pebble for our version of Pam. While it is much finer than the recommended yarn, we are happy with the light and airy fabric created at the required gauge of 28 stitches to 4 cm. Our row gauge is off, however, so we will be adding extra rows to the plain sections of the pattern.