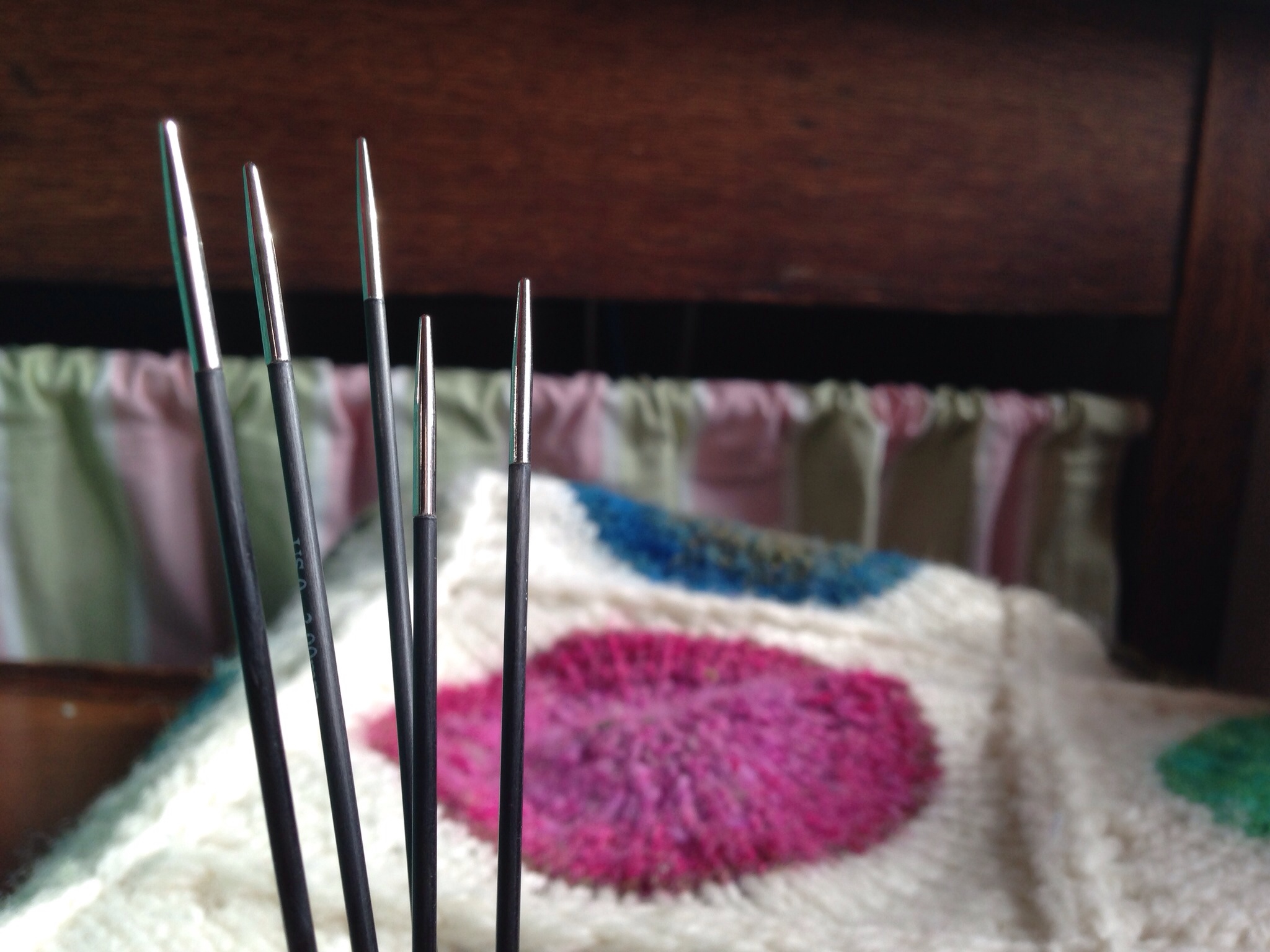 OK, we're in love with the new Knitter's Pride Karbonz double-pointed needles! We currently have them in 6" length, sizes 2mm through 4mm.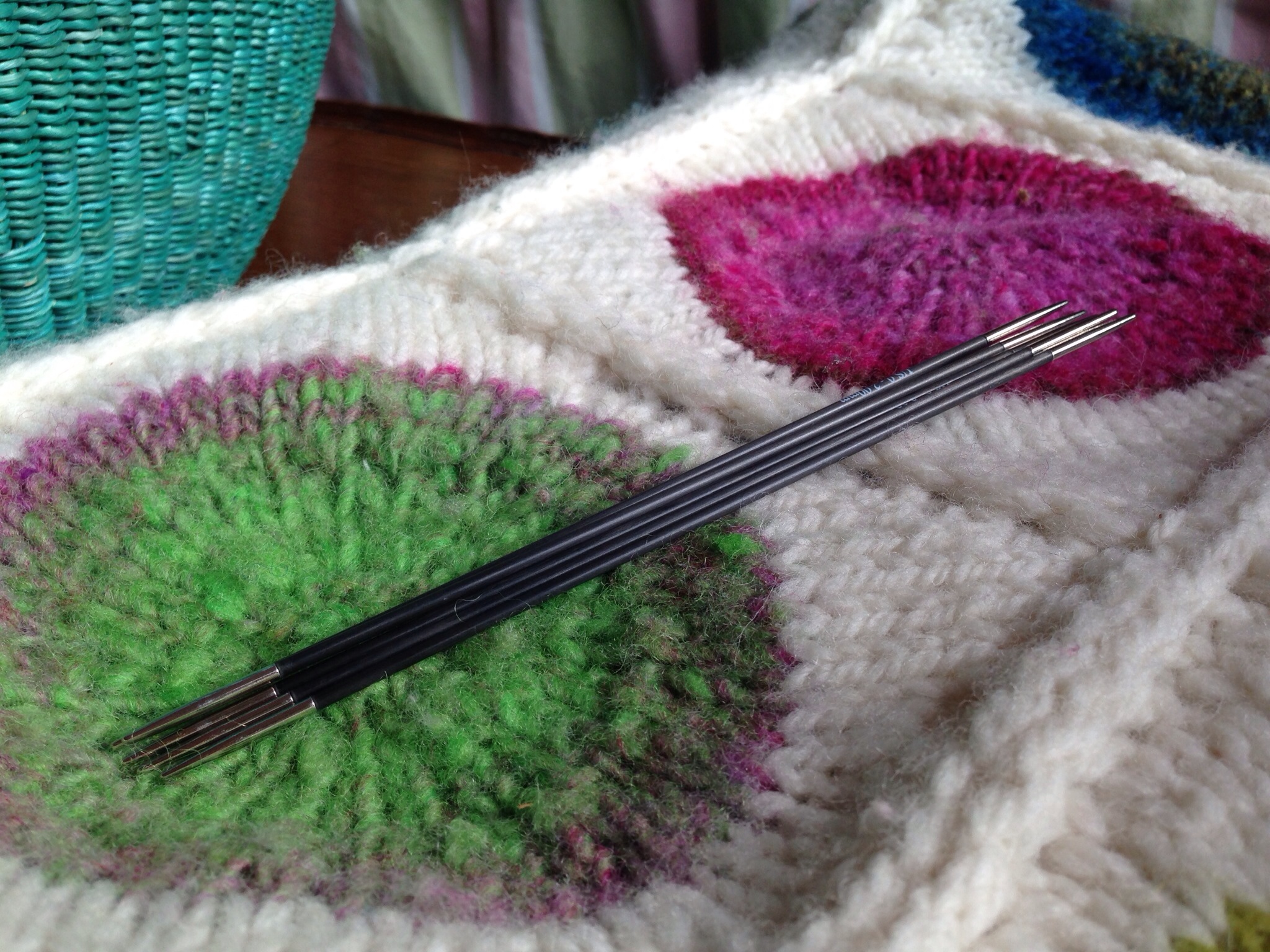 These needles combine two versatile materials--light and strong carbon fiber plus sharp nickel-plated brass tips--to create a perfect needle for any project requiring double points. The carbon fiber helps stitches move smoothly on the needle, is warm to the touch and gentle in the hand. The smooth brass tips are flawlessly tapered with perfect points.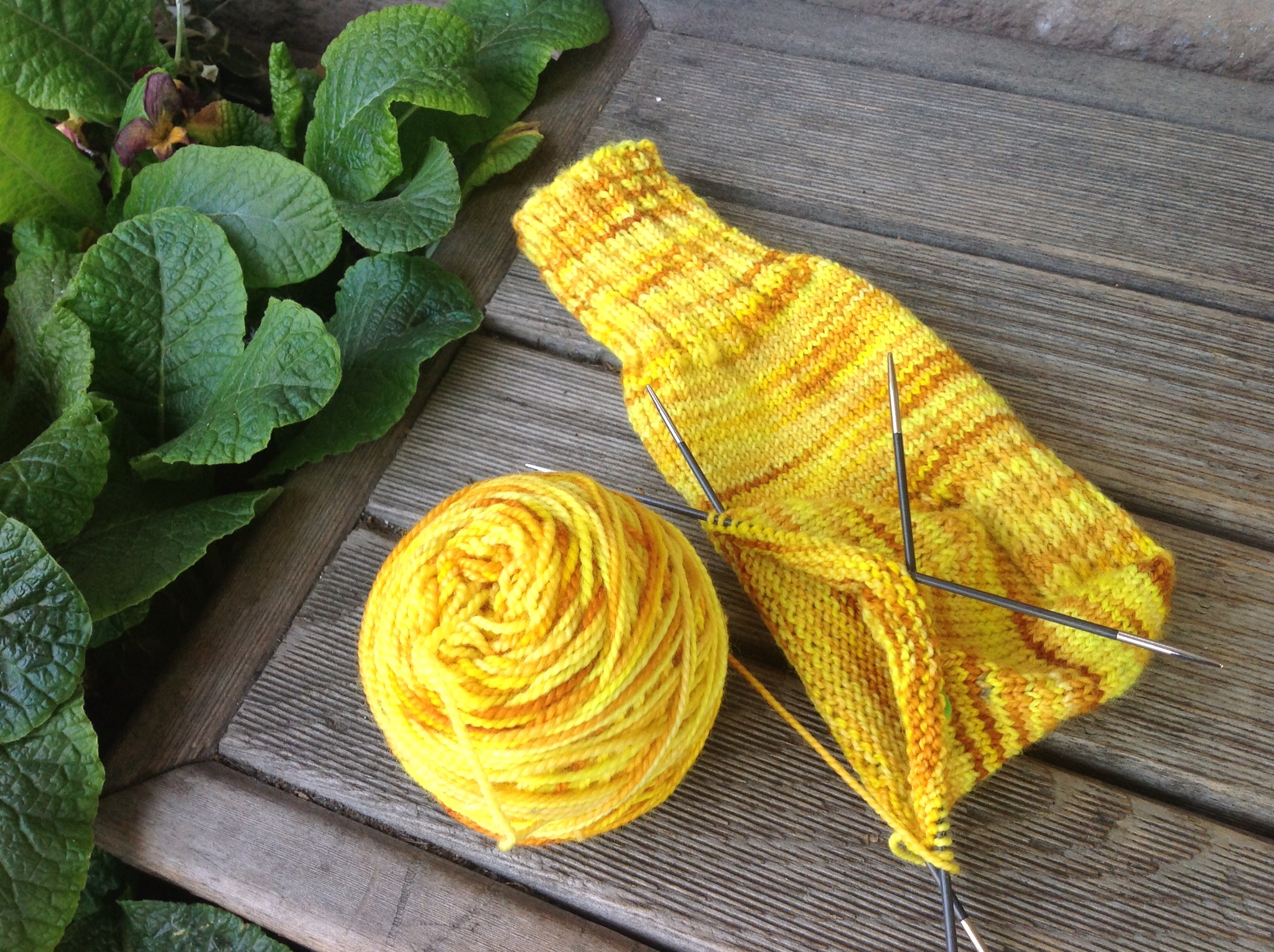 The needles have inspired us to start a pair of stocks for The Boy, in Koigu KPPM, colour 643. We're using the versatile Ann Budd sock pattern from Knitter's Handy Book of Patterns, child size 4-8. We're knitting with 2mm needles for a gauge of 8 stitches/inch. Beautiful yarn + perfectly crafted needles = knitting happiness!
---