Whew! We're winding down from the frenzy of knitting all those lovely holiday gifts…well almost. We may have gifted a single sock or glove, with the promise of the mate coming soon. We're committed to tying up these loose ends so that we can get on with knitting something for ourselves.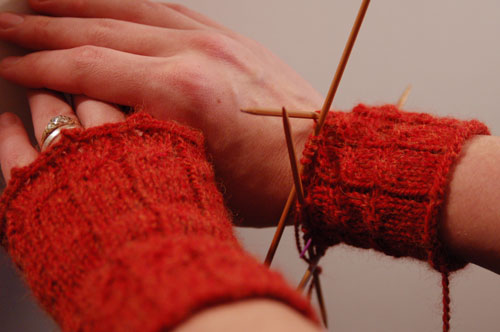 Knitty's "Fetching" in Blue Sky Alpaca Melange
Come by for a leisurely visit at the shop. The hectic rush of holiday knitters has subsided and you'll be able to truly enjoy all of our new yarn.
We're excited to have three new dk-weight yarns: Rowan Pure Wool DK in all the colourways; Green Mountain Spinnery Cotton Comfort , a lovely 80% wool and 20% organic cotton blend; and Kersti, Koigu's handpainted DK merino.
Pattern support includes Rowan's new Pure Wool Collection, many single patterns from Green Mountain Spinnery, and the Miss Bea children's collection (arriving soon).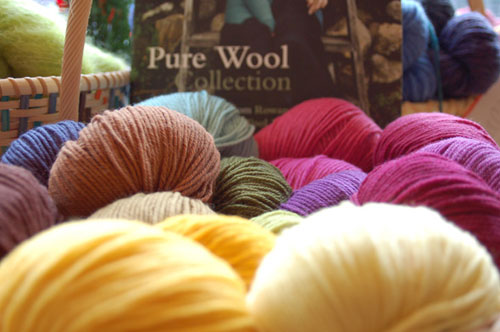 We knew you loved Sweet Georgia Yarns, but we underestimated your rate of consumption! We still have a nice selection of her Superwash and Handpainted Sock, Silk Lamb Lace, Candy Floss and Rovings, but supplies are limited and our new order may not be available til late March (sigh…)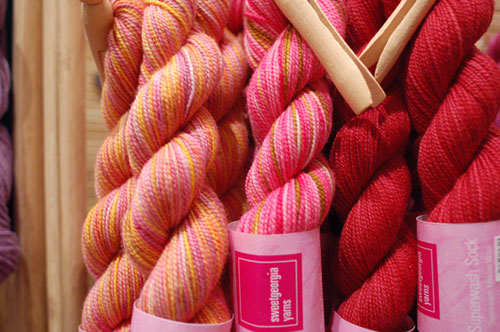 Speaking of Rovings, check our class schedule for Christa's drop spindle workshop. Also available at the shop is the wonderful new book "Spin to Knit".
Another fun class, beginning January 7th, is Venessa's "What's in your bag" felting workshop. You will make the cutest little lunchbag you've ever seen!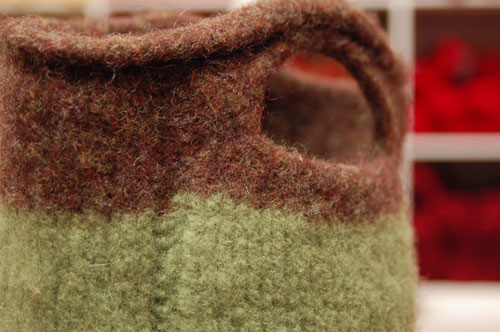 We're taking a few days vacation so we'd like to send our warmest wishes for the New Year and we'll see you back in the shop on Thursday January 4th, 2007.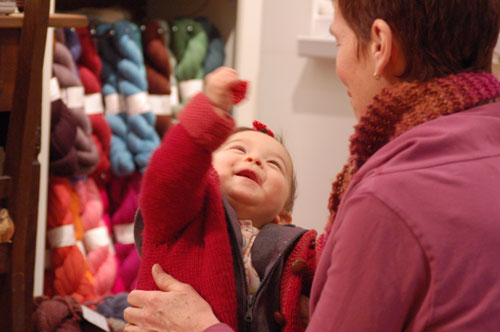 Happy New Year!
---