We've been enjoying our holidays, visiting with family, baking, eating, and more baking! And we've been knitting of course, finishing up belated xmas projects and making hats from this wonderful pattern (it was so fun we had to make two).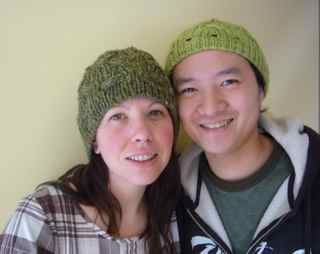 We wore our hats to breakfast and then, since it was such a beautiful sunny day . . .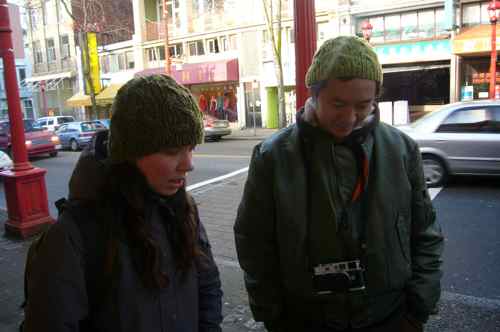 we wore them out for a walk in Chinatown . . .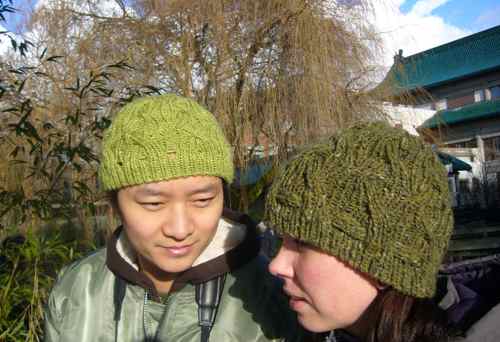 and a stroll through the Sun Yat-Sen Garden
Pattern: Glaistig (go here for more of Sami's wonderful patterns)
Yarn:
Man's cap: Indigo Moon fingering wt hand-dyed merino, double-stranded on 5mm needles
Woman's cloche: Our new aran wt tweed (you'll see it next week when we reopen), single-stranded on 5.5mm needles.
See you in January! We reopen January 2 and don't miss our big "Belated Boxing Day Sale" on Saturday, January 5 (check back soon for news about the Sale).
---