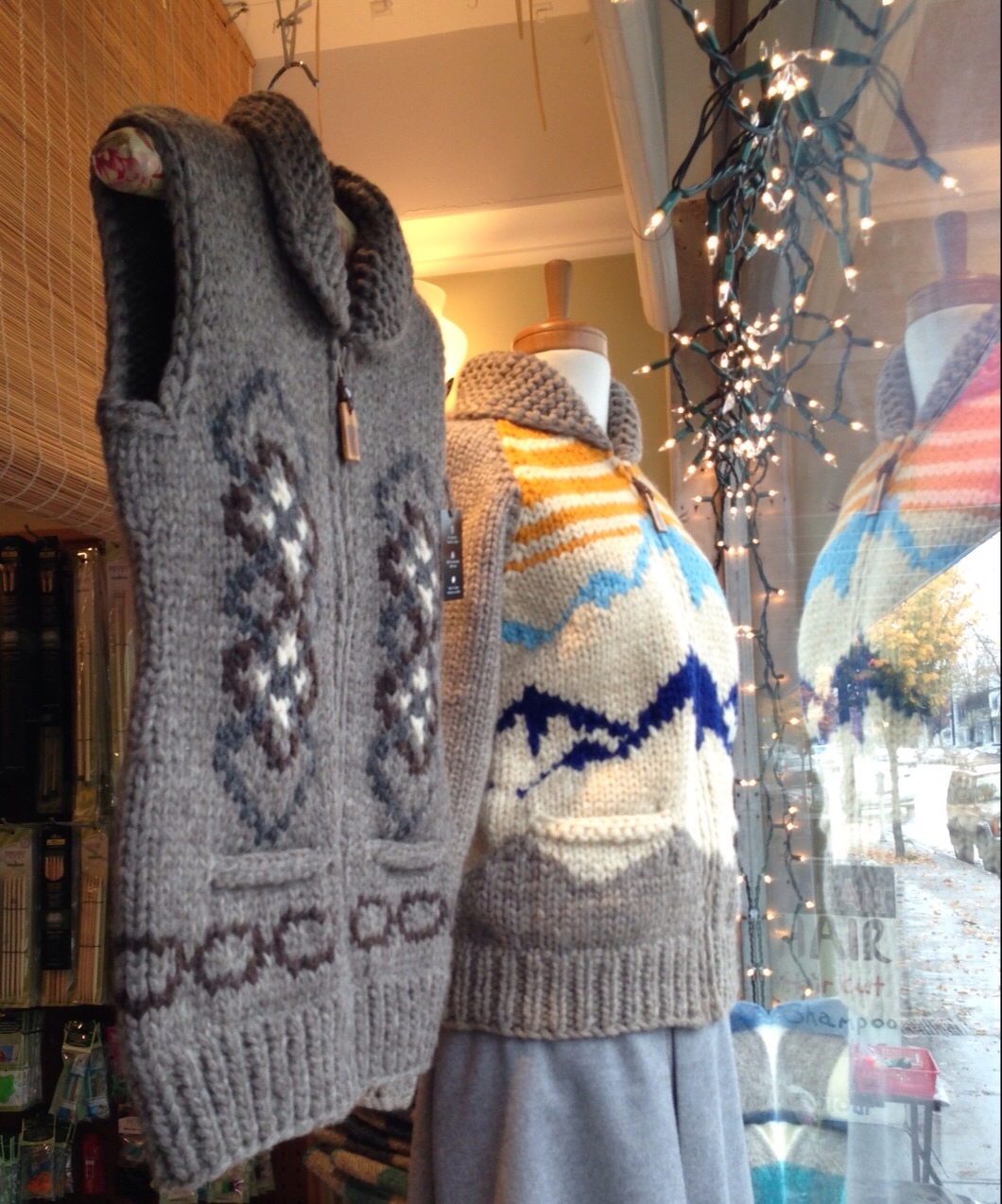 We've got great news for all of you who would like to purchase a hand-knit sweater--Granted Sweater Jackets have come to Three Bags Full! These chunky woollen sweaters are hand-knit in Vancouver and feature stranded colour work and intarsia motifs inspired by Canadiana and the Pacific Northwest.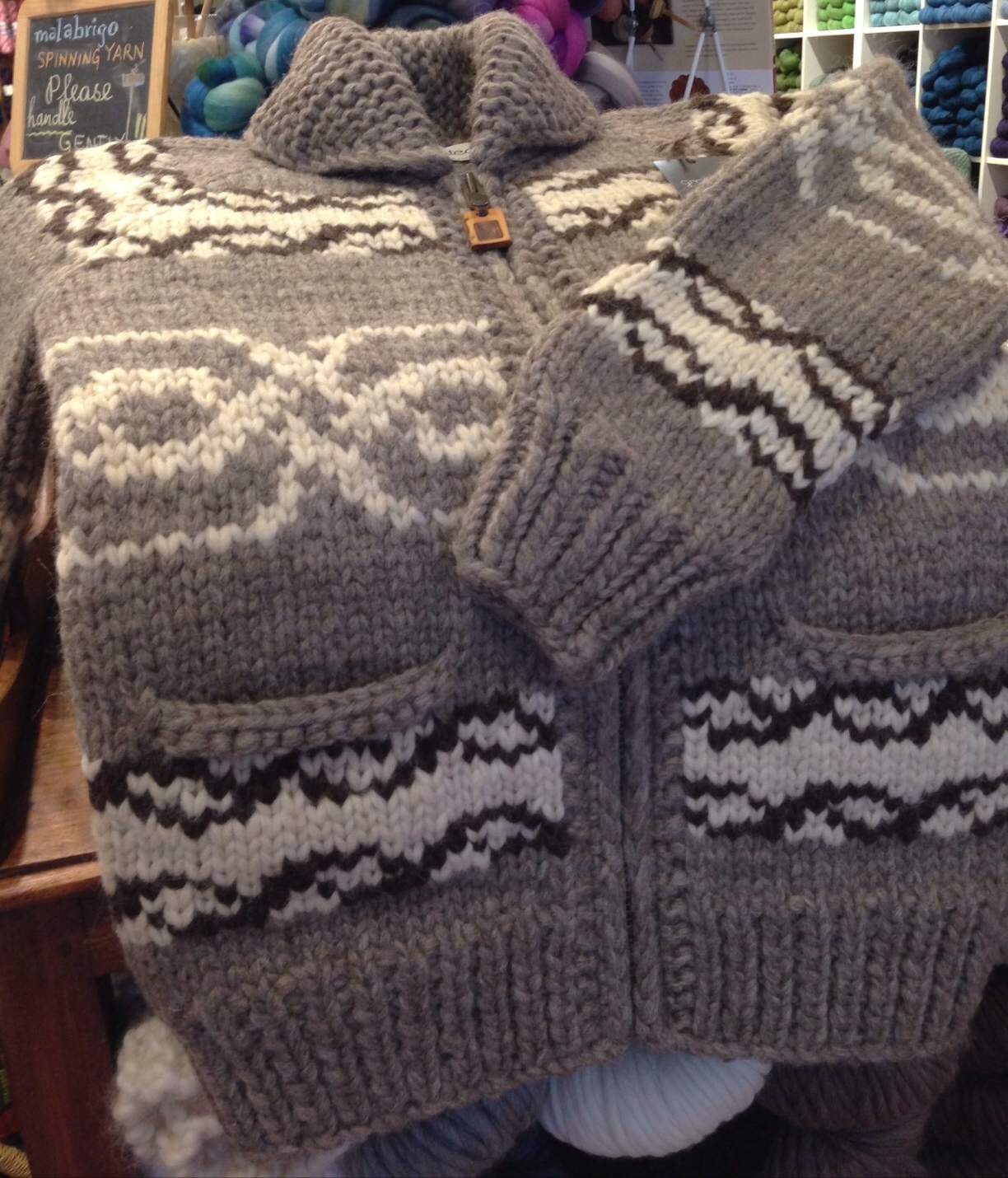 The brother and sister team of Granted Clothing have built on 30 years of family knitting tradition to create these beautifully designed and crafted sweaters. Each garment represents the work of a single knitter so no two are exactly alike.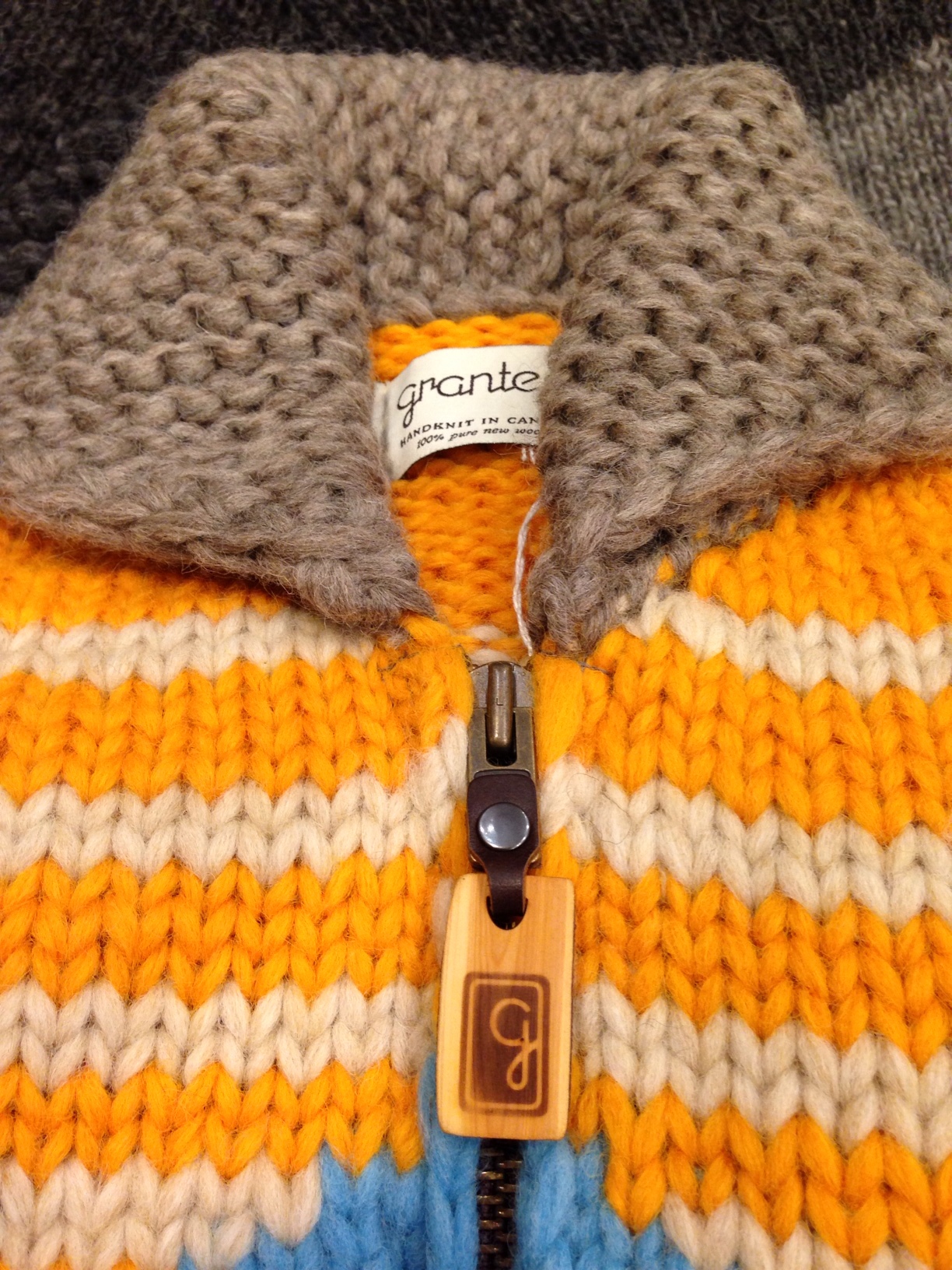 Sweaters are made of bulky weight pure wool for warmth and durability. Wooden zipper pulls are hand-made of salvaged yew from Lasquit Island off the west coast of British Columbia.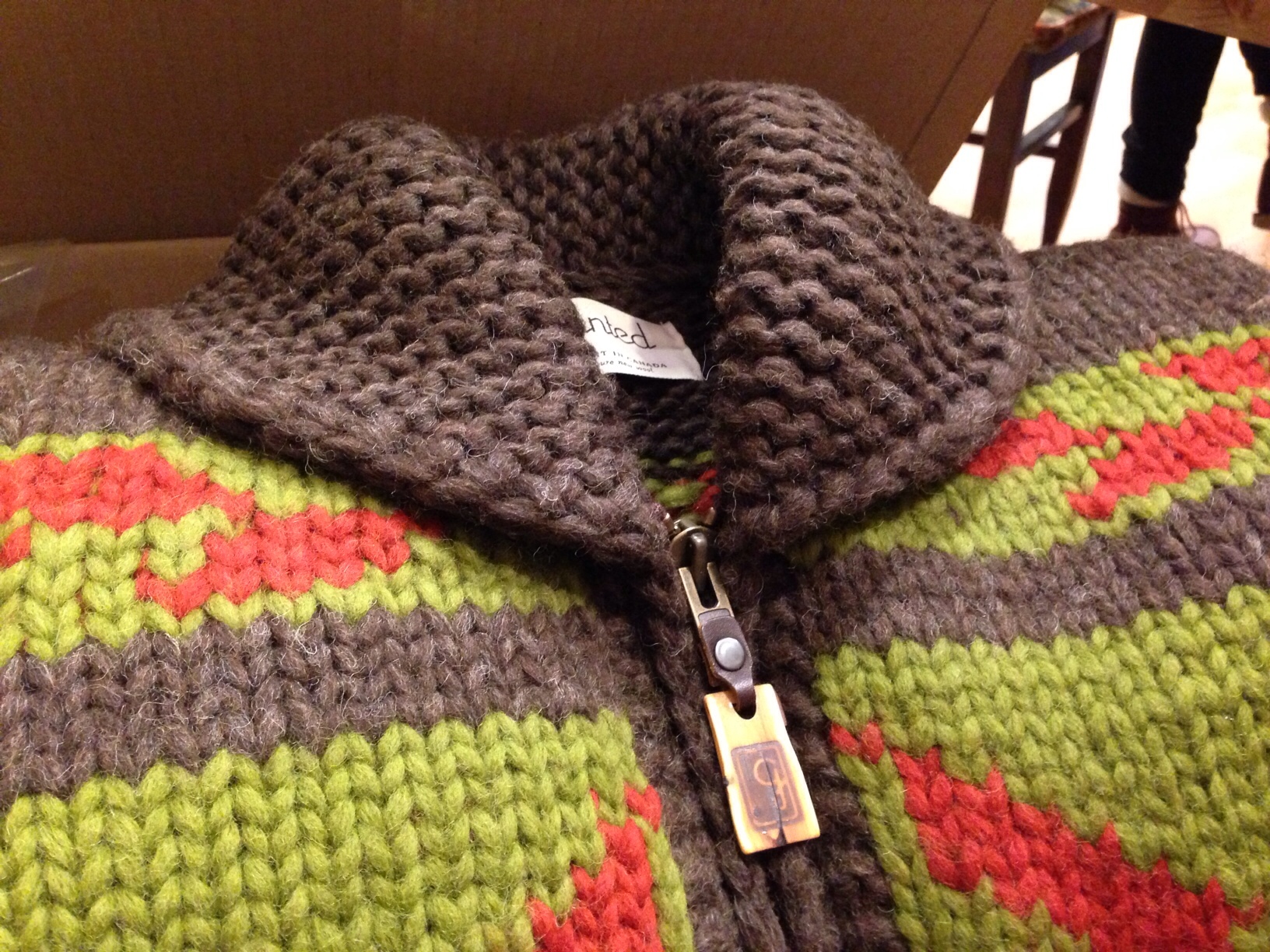 Zip up your Granted jacket, flip up the collar, and you'll be cozy in any weather a Canadian winter may bring.
---