Sivia Harding's Magical Mobius class is finishing up this week by knitting little felted baskets from Cat Bordhi's Second Treasury of Magical Knitting. Green Mountain Spinnery's Mountain Mohair was our choice of yarn—we love its soft fluid felt and haze of mohair. With Easter approaching, we decided on pistachio green and soft pink for our basket. Here it is, ready for felting . . .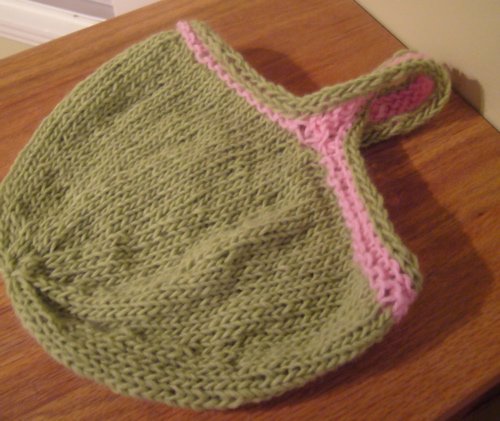 1 skein Mountain Mohair, "Pistachio"
Small amount of Cascade 220 in pink for accent
8 mm 47" circular Addi Turbo's for mobius rim
8 mm 16" circular Addi Turbo's for remainder of basket
And after one cycle in the machine . . .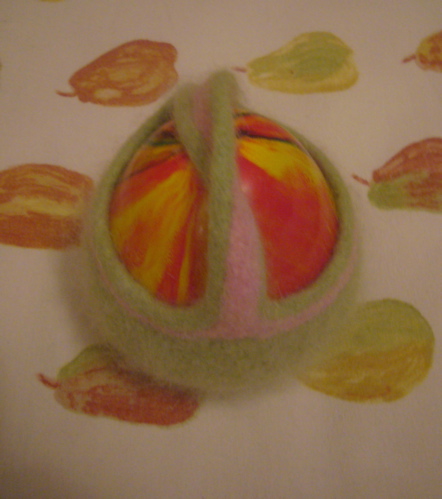 Drying with inflated balloon for shaping. More pictures tomorrow when dry. And a "group photo" of all our baskets on Monday. What fun!
---