Our Flowers in the Snow blanket, blogged here, has been on hold for a few months, but we're inspired to start up again after seeing Mayu's finished project.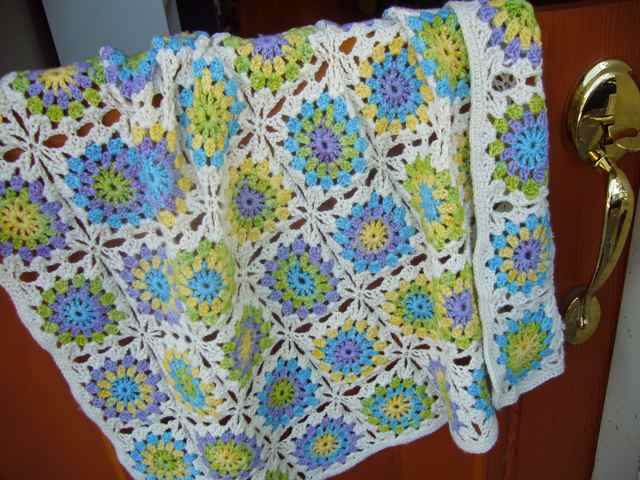 The pattern, by Norwegian crocheter Solveig Grimstad, is available on her blog along with a nicely photographed tutorial on techniques used  for the project.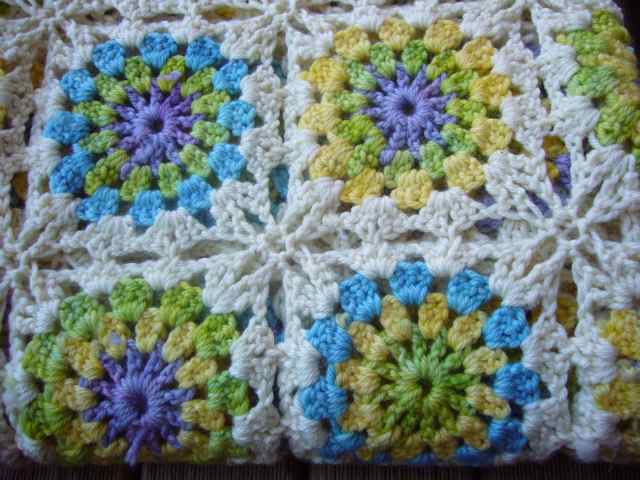 Mayu used Tanis Fiber Arts Green Label Aran for her blanket. Â We love the sunshiny colours she chose and the lovely soft feel of this yarn. Â If you'd like to make your own Flowers in the Snow, tomorrow would be a great day to stop by and shop 'cause our Anniversary Sale is still on until 6 pm Monday evening. Â Happy Crocheting!
---