Euroflax Linen, derived from the cellulose-based fibre of the flax plant, is a beautiful and versatile yarn. Because linen is one of the strongest natural fibres, garments knit with Euroflax actually improve over time, increasing in sheen, softness and drape the more they are washed, worn and handled. Â Since linen can be knit or crocheted at a wide range of gauges, the possibilities for patterns are limitless. Â Here are a few ideas . . .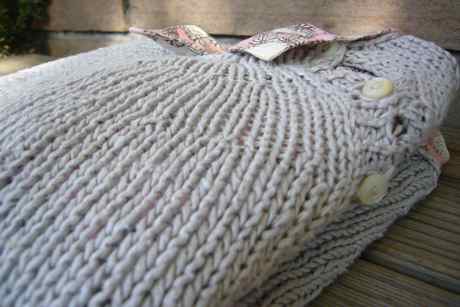 Buddy Sweater, worn by The Boy for a year, washed and dried countless times, it's still in perfect condition!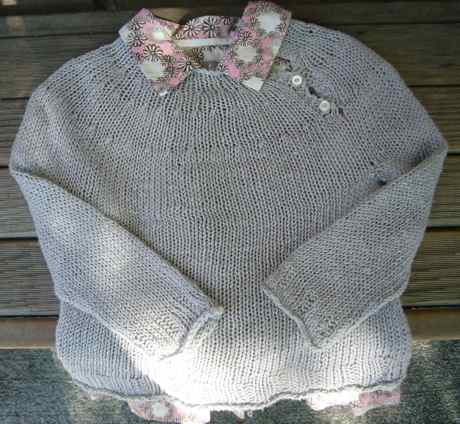 Buddy sweater, blogged here.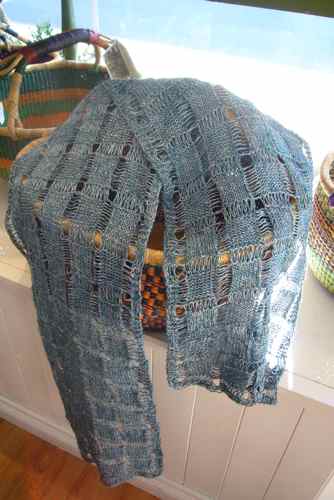 Drop Stitch Scarf, blogged here.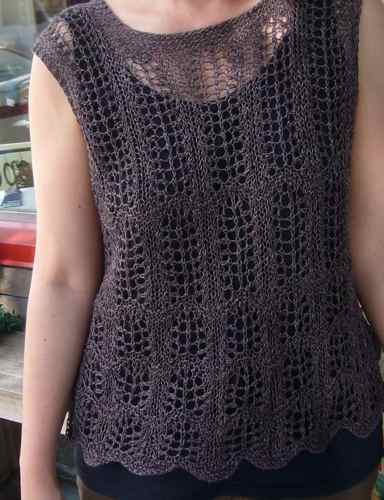 Waves of Lace camisole, blogged here. Â Pattern is available from designer Ilga Leja as a pdf download and includes a matching lace scarf. Â Ravel it here.
---