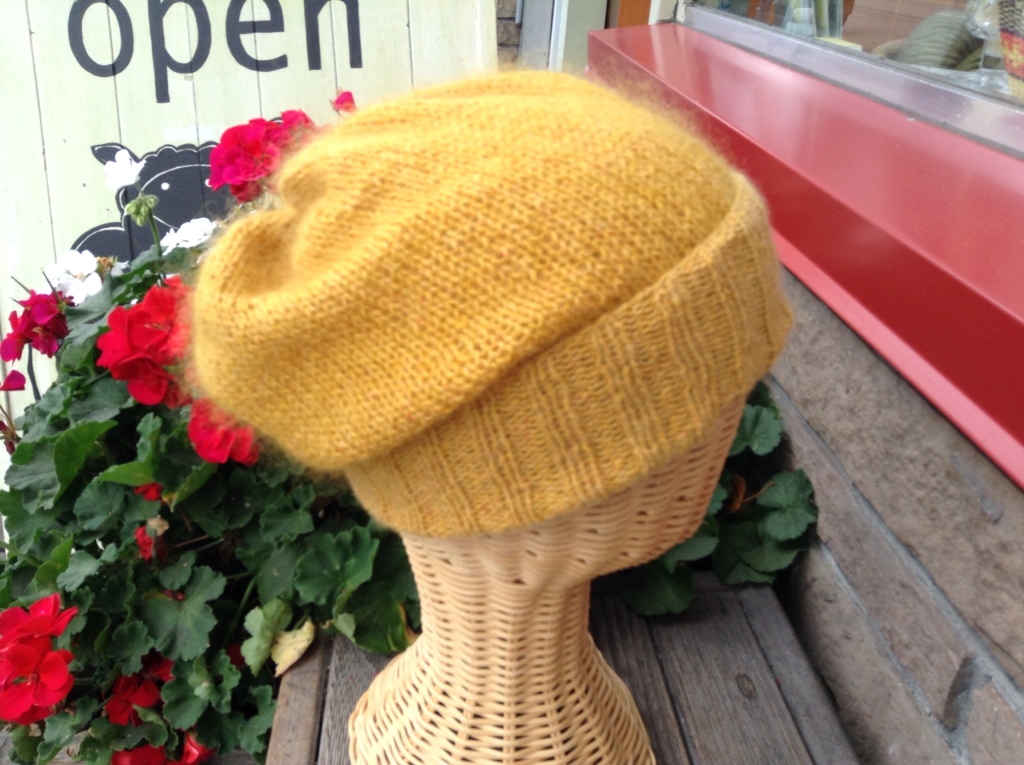 Hat weather is upon us and we're busy knitting our favourite hats in new yarns and colours. At the top of our list--Simple Pleasures from the designers at PurlBee. This hat has been around for a long time and we love it for its airy softness, warmth and slouchy style.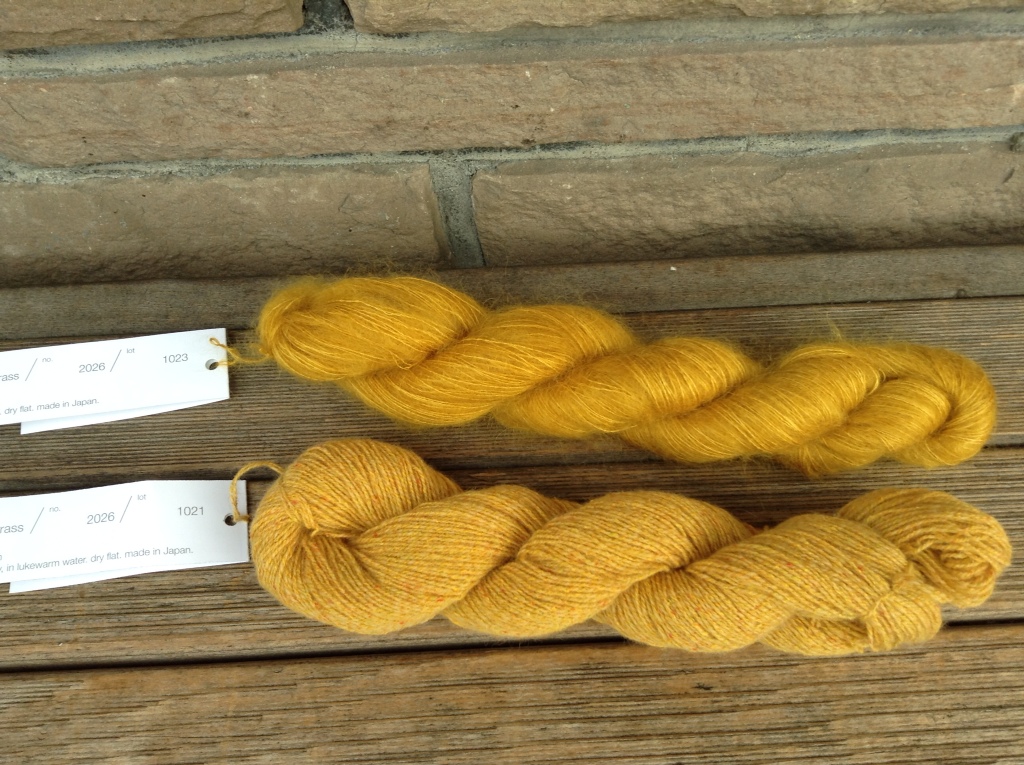 Our newest version is knit with a combination of Shibui Pebble and Silk Cloud in the "Brass" colourway, 2 skeins of Pebble and 1 skein of Silk Cloud. We used Addi 16" Rockets, 3.75mm and 5mm. No need for dpn's at the crown since most of the decreasing is from gathering at the end.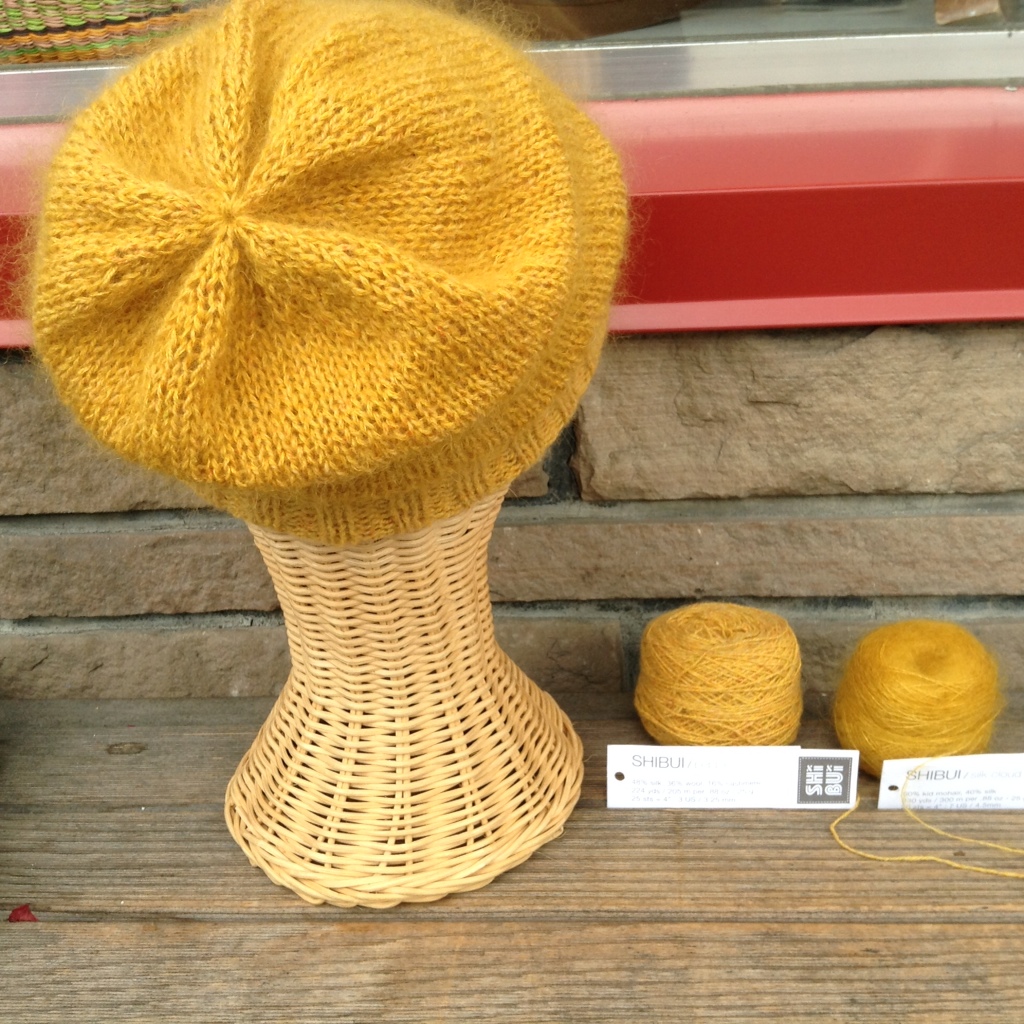 Our leftovers are shown at right. Add an additional skein of Pebble and you can make a second hat.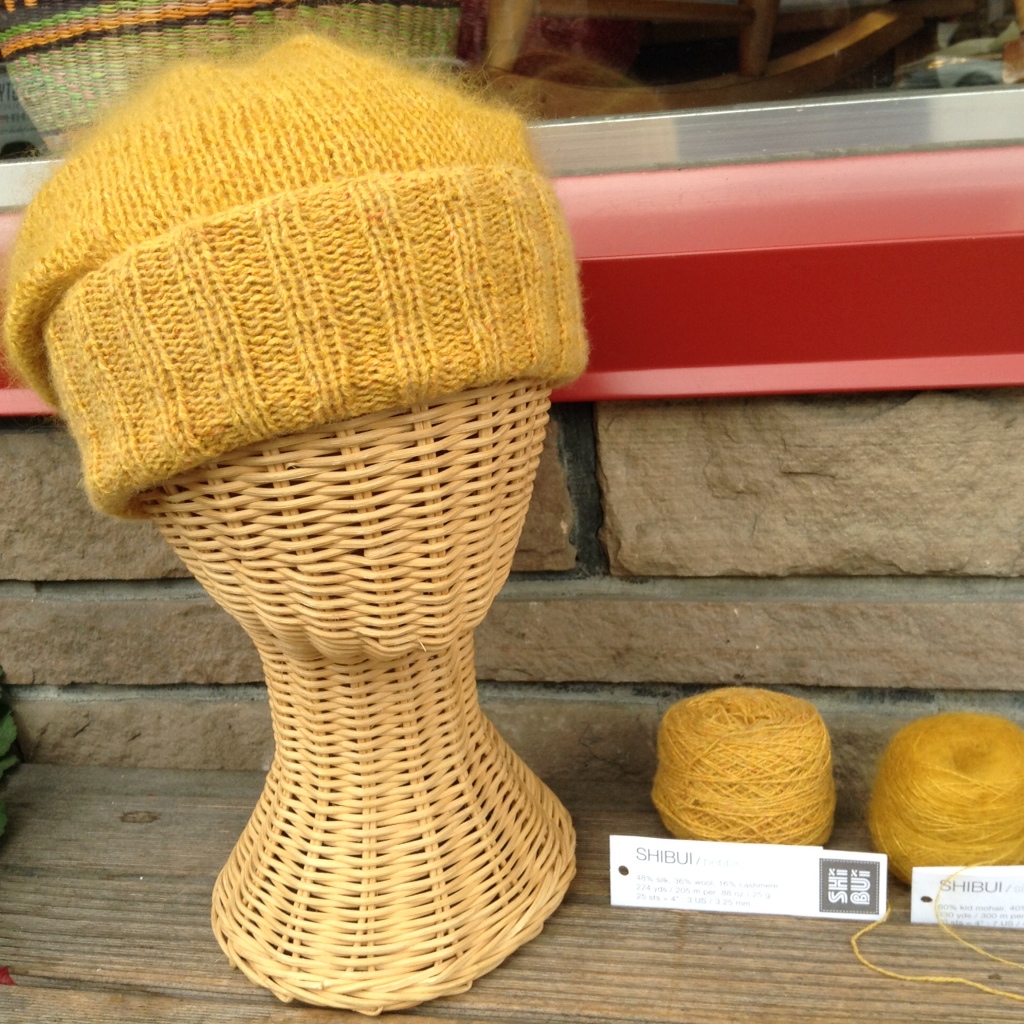 Stop by and choose from the amazing Shibui colour palette--mix and match with over a dozen shades of Pebble and two dozen shades of Silk Cloud.
---