If you haven't read Twist Collective's article, "Channeling Elizabeth," go here for the lovely story of EZ's Green Sweater.  After the article's publication, EZ-obsessed knitters were desperate for the pattern, Sunday Holm agreed to make it available, and it has now been published by Schoolhouse Press.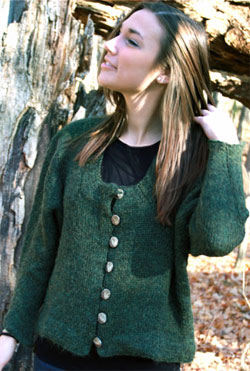 SPP#13, The Green Sweater Pattern, reknit in Peat Mix Ultra Alpaca We've ordered patterns (watch for an announcement when they arrive) and Berroco Ultra Alpaca is one of our favorite yarns, so you'll be seeing this on our needles soon. We have another sweater in the works in Ultra Alpaca--Melissa LeBarre's Tea Leaves Cardigan. Â Yum!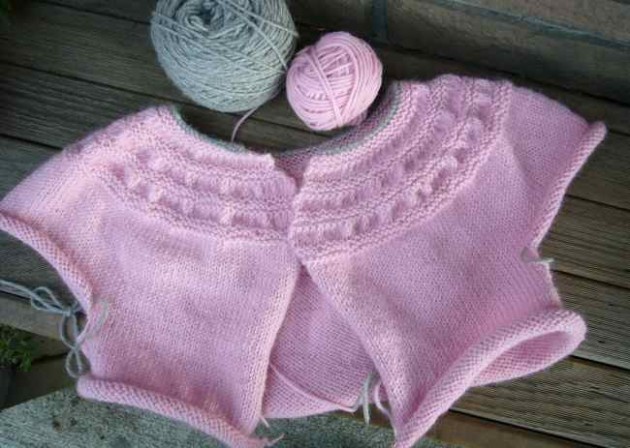 Tea Leaves Cardigan in Berroco Ultra Alpaca 6232 (pink) and  6206 (heathered grey).  Plans are for sleeve and bottom edging in grey and perhaps a little grey-lined pocket.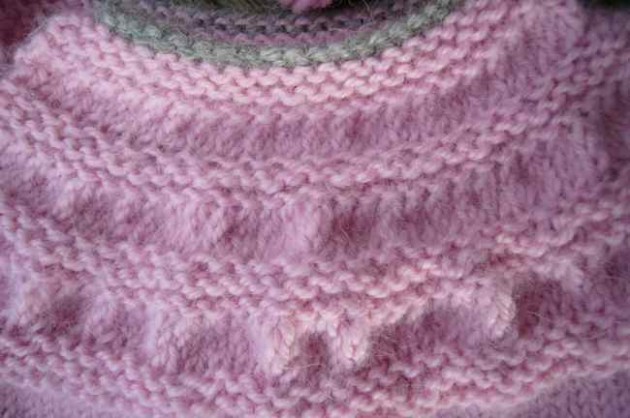 Ruching detail.
---