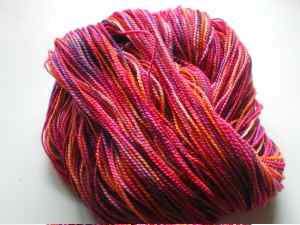 After reading today's Knitter's Review Newsletter, you may want to try dyeing some yarn yourself. You'll find detailed instructions here, including lots of wonderful visuals and some important safety precautions. The Louet Hand-Dyeing kits are available at the shop. Several of our customers have provided us with photographs of their experience with the kit, so let's see what they've been doing . . .
Christina experimented by dying 2 skeins of her handspun along with the three skeins of Gems Merino from the kit.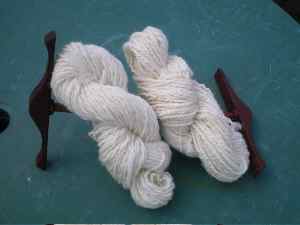 Chistina's handspun, undyed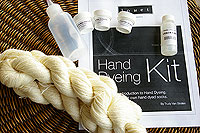 Louet Gems Merino, undyed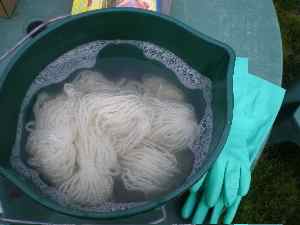 Presoaking the yarn in preparation for painting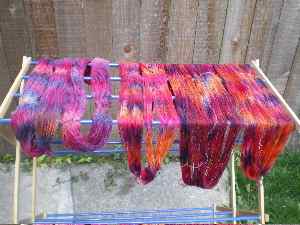 On the drying rack, Handspun on L, Louet on R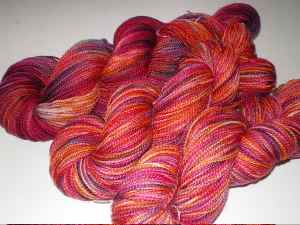 The lovely end result—Louet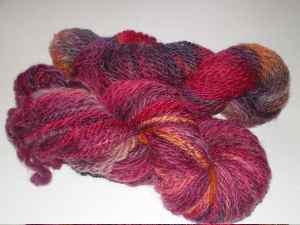 and Handspun
Sage also sent us some photos: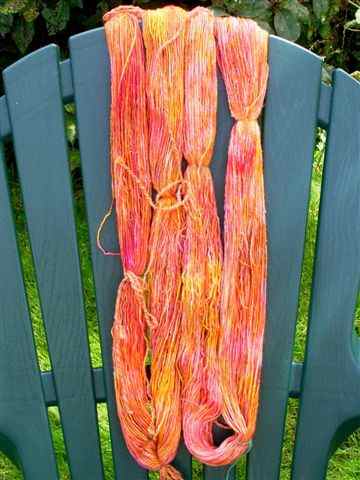 Here are her beautiful hand-dyed skeins, drying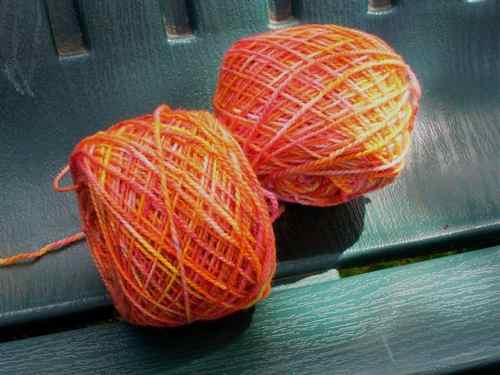 And ready for sock knitting!
---