Last month we told you about our commitment to walk in the Underwear Affair fundraiser for cancers "below the belt". Â Time has sped by and the event is happening tomorrow evening. Â We've been knitting non-stop to add to our costumes--shorts, capelets and even a garter belt.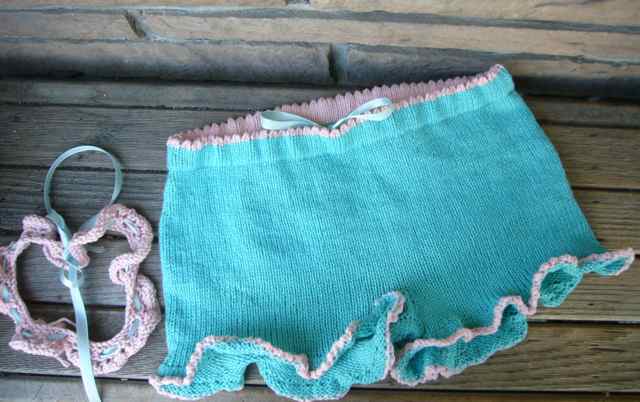 Here are Jamie's shorts, knit in turquoise and pink Calmer, and her cute pink garter belt. Â She used Marnie MacLean's free pattern, Assets of Evo for the shorts and Jill Wolcott's Ruffled Wedding Garter for the garter.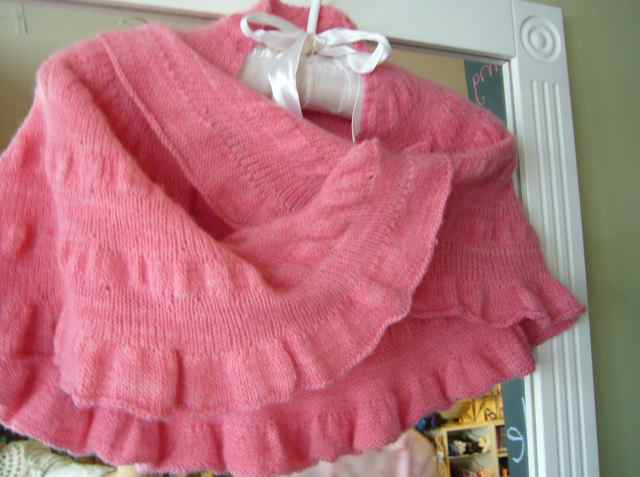 We've also knit little pink capelets, ostensibly to cover our shoulders  during the evening walk.  Well, the weather is now 32C and we certainly won't be requiring extra warmth, but we'll wear them anyway, maybe draped "supergirl" fashion over our backs.  Pattern:  Citron.  Yarn:  Malabrigo Lace, 1 skein. There's still time to donate.  Click here to support our Underwear Affair team and help fight cancers below the belt.