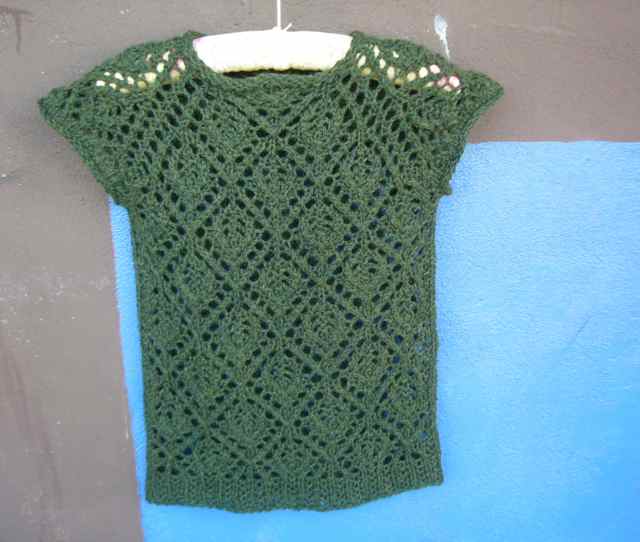 Vancouver knitwear designer Mandy Moore's chunky top-down lace tee, featured in the Fall 2010 issue of Knitscene, was inspired by the shawl shapings of Evelyn Clark.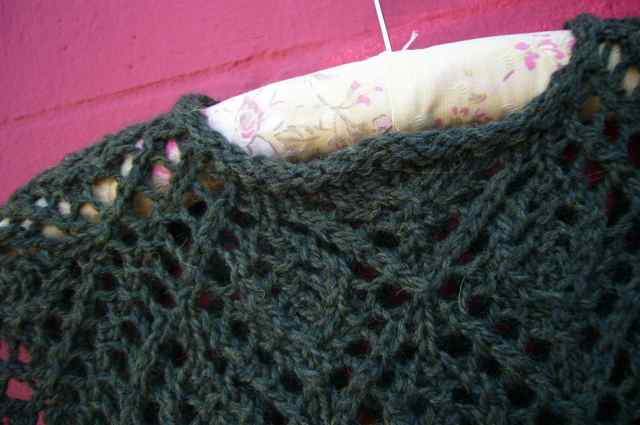 Mayu knit her Dorlinger in Cascade Eco + colour 9448 dark green heather and used approximately 2/3 of a skein.The beautiful lace pattern makes an open light weight piece, perfect for layering. Â It's a quick, fun knit and Mandy's shaping in this piece is brilliant.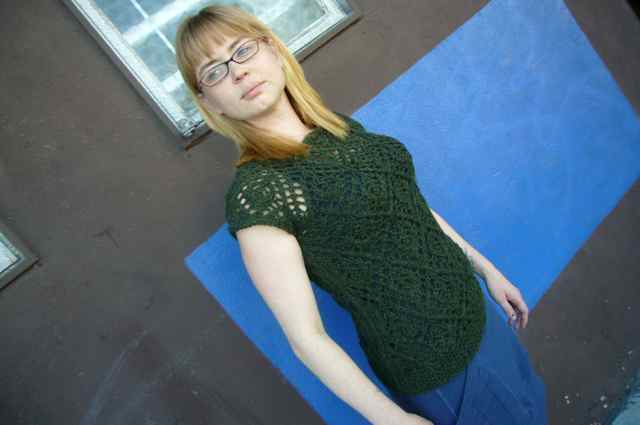 Mayu knit the second size (34 1/2) and it fits Jamie perfectly.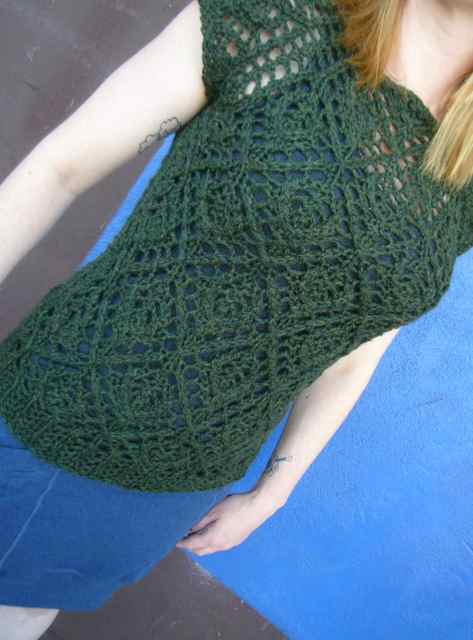 Of course we all want one (or two) of these tees . . . choosing a colour is the hardest part.