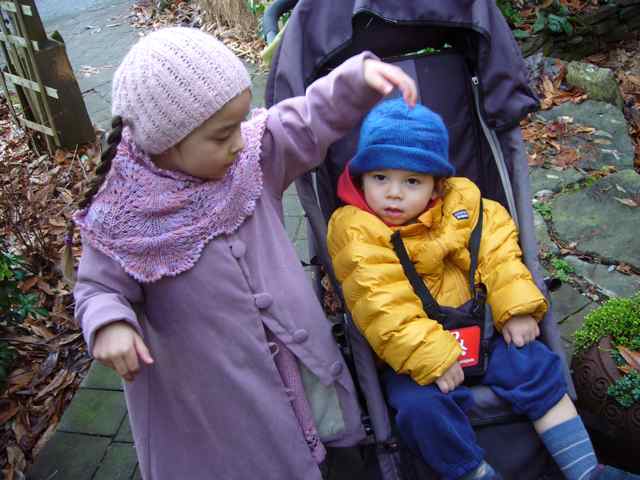 Hmm, can you tell these children come from a family of knitters! Â The Boy's hat (generic roll brim pattern) in Misti Alpaca Tonos Worsted (50% alpaca/50% merino) . . .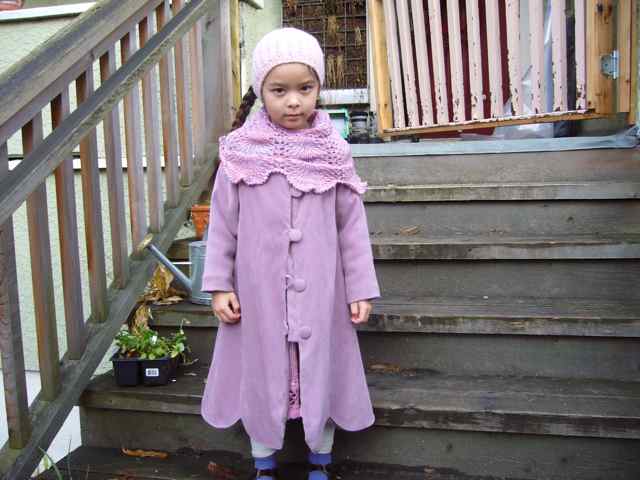 The Girl is wearing Ice Queen knit in fingering weight sock yarn . . .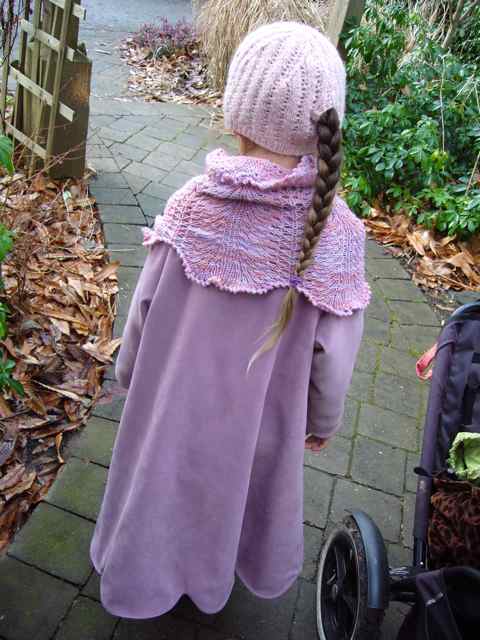 and the super cute pig tail hat, Piggle, knit in Blue Sky Alpacas Melange.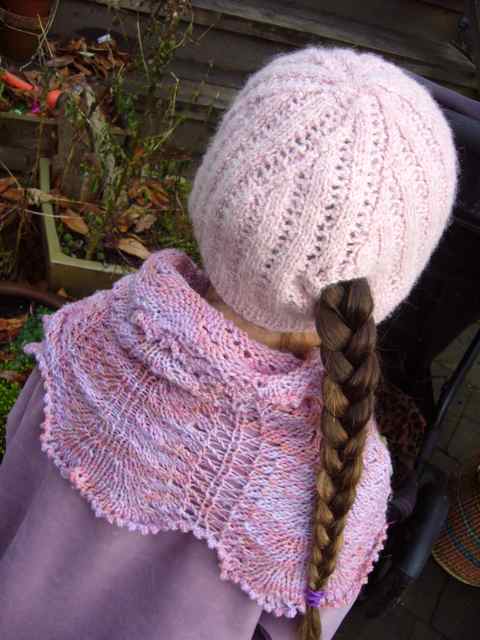 Cowl and hat detail (hat can be worn with single or double braids or pony tails).
---