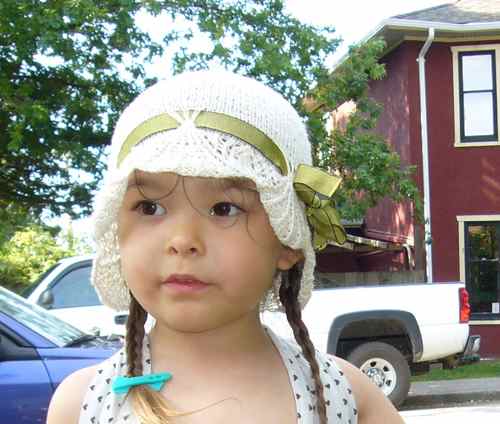 Chapeau Marnier for The Girl—a fun pattern, love the lacy brim and the ribbon loops are brilliant.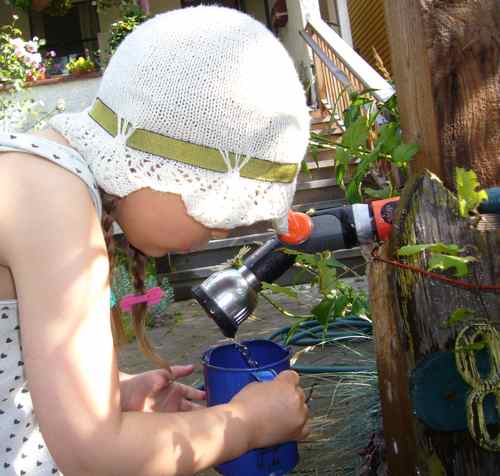 Yarn: Hemp for Knittting AllHemp3
Needles: CO with 2.75 mm circular, then switched to 2.5 mm circular
We followed the pattern for Adult Small, but knit on smaller needles at a finer gauge; started decreases when hat measured 6" from lowest point of lace border. Quick cycle through the washer/dryer and it's ready to wear. Hooray, it fits!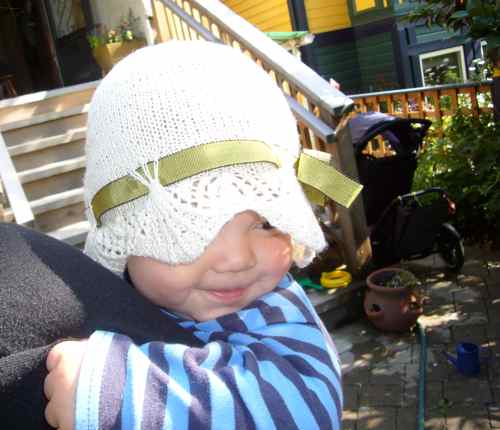 Hmm, a little big for The Boy—we'll make him a wee bit smaller one in blue.