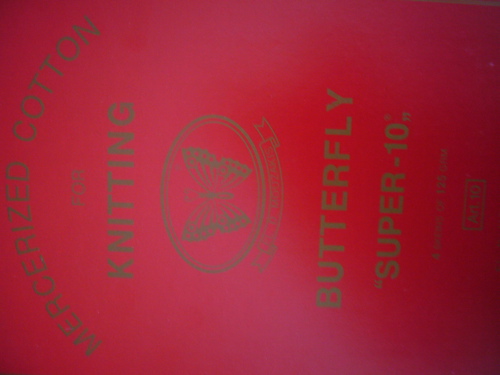 If you recognize this bright red box you'll know that nestled inside are four lovely skeins of Butterfly Super-10 Cotton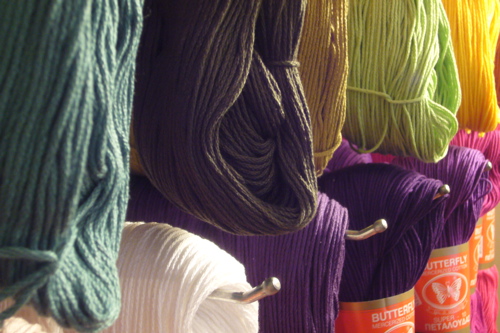 Here's the Butterfly hanging on our back wall—22 colours and more arriving soon. One of the finest mercerized cottons from Greece, this yarn is DK/Light Worsted weight, machine washable, 250 yds/skein. A delight to work with, garments have beautiful drape and a silky hand, perfect for warm weather knitting!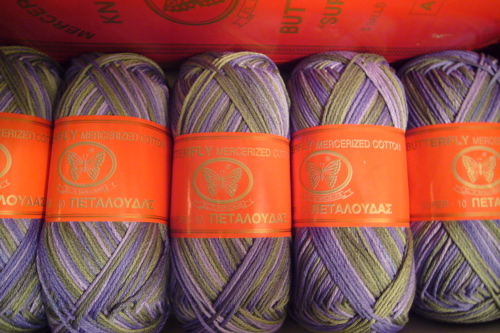 Here's the Butterfly in "Multi's"—220 yards/ball.