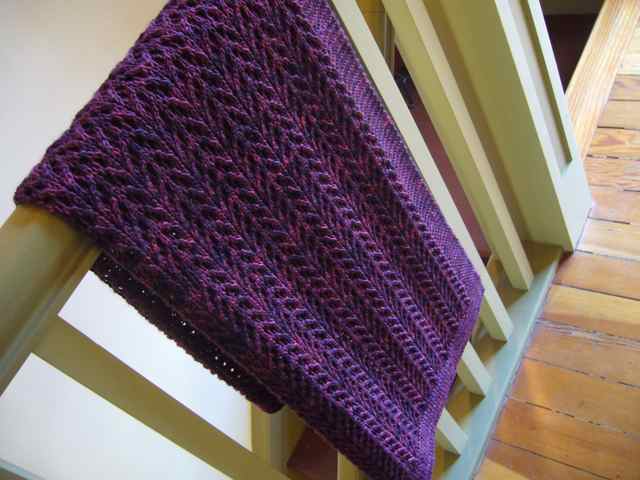 Melissa knit this lovely baby blanket for us as a shop sample. Â The pattern is the "gull lace" motif used in Elizabeth Zimmermann's February Baby Sweater and, like all lace projects, the blanket required blocking. Â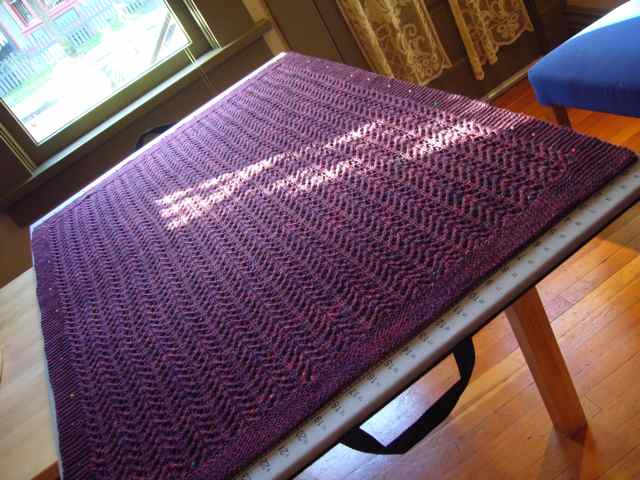 So out came the blocking board . . . wow, it was just the right size! Â Board is shown here balanced on a dining room table. Â For larger projects we place it on the floor or bed and extend with interlocking foam tiles.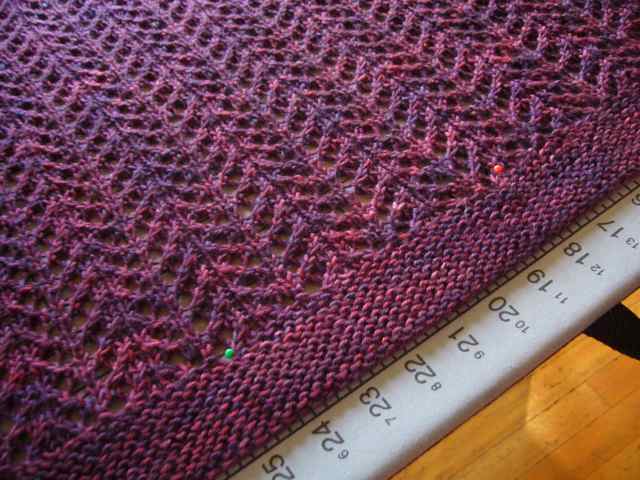 Lace pattern detail shows beautifully when it is stretched and pinned out. Â The grid lines on our board allow for symmetrical blocking, especially nice for ensuring straight even edges. Â We used pins for this project, but blocking wires are another invaluable finishing tool.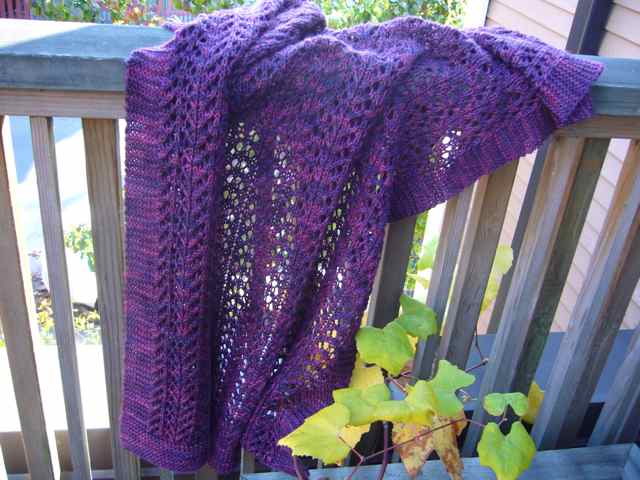 Find out more about our Gull Lace Baby Blanket on the threebagsfull project page. Â
---