We went crazy with beads on Tuesday night at Sivia's beaded necklace class!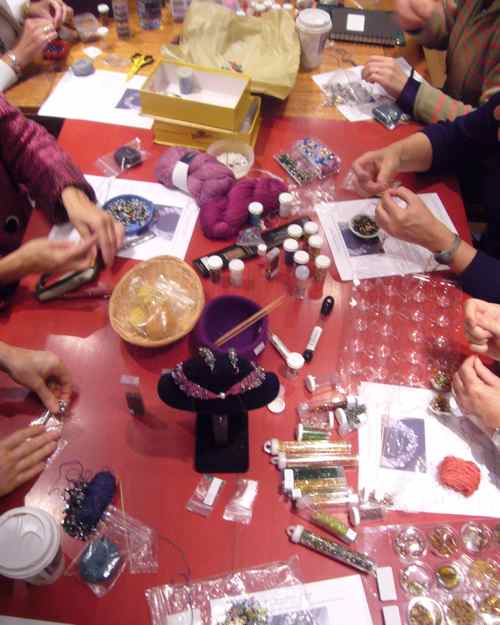 Students brought vials, boxes, drawers full of beautiful beads and then spent the evening sorting, sharing, stringing and knitting them into necklaces and bracelets.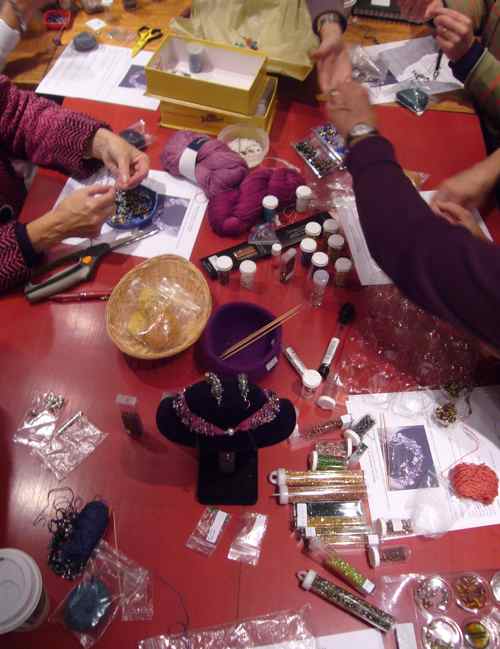 A lot of tiny beads found the vacuum this morning. What fun!
Call if you'd like us to add your name to the waiting list for the next 2-hour workshop.
---