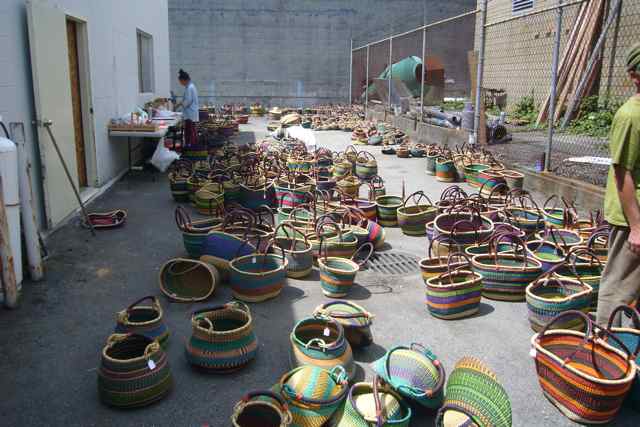 Today we met Gregory at his Baba Tree Warehouse to choose baskets for the shop.  We first introduced you to these wonderful baskets in this posting two years ago and we've been stocking up on them  ever since.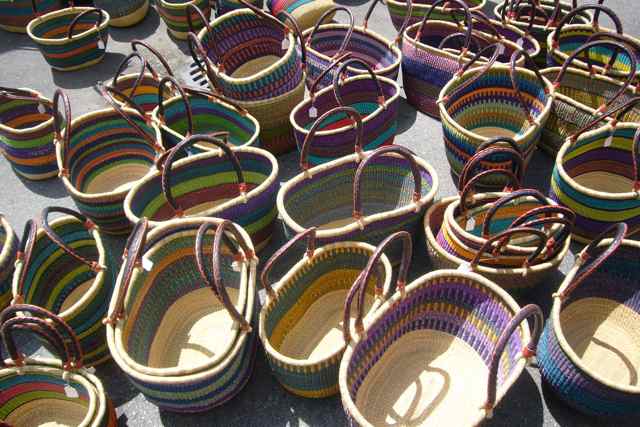 Today's visit was bitter sweet because we found out this would be the last shipment of our beloved baskets. Â Bureaucratic impediments have forced Gregory to discontinue the business. Â We filled the car to bursting with all shapes and sizes and, once home, we wet and shaped the baskets that had been flattened for shipping.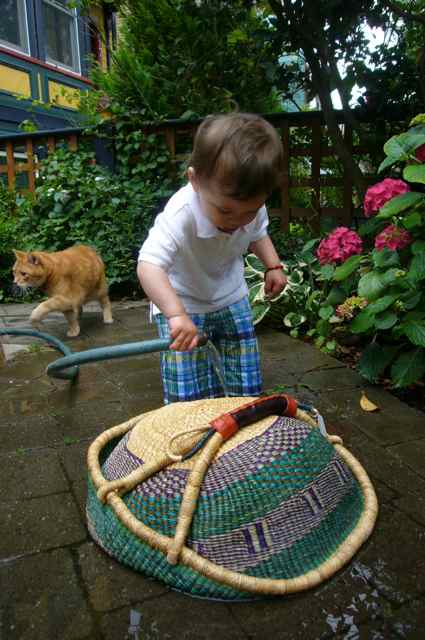 The boy helped with the hosing . . . funny, 'cause this time last year he was observing from the stoller.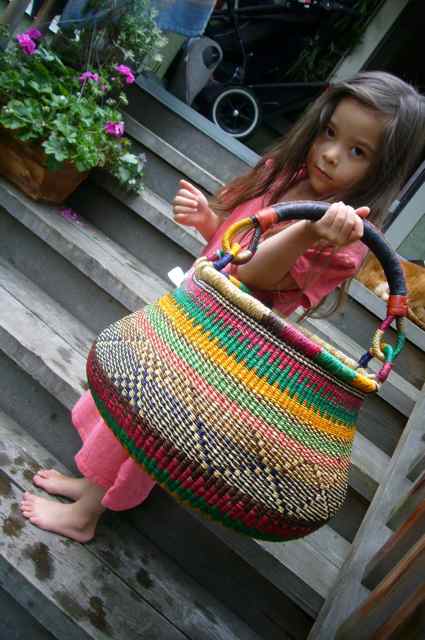 And The Girl carried the reshaped baskets inside for drying. Stop by to see the entire collection--we'll have them out in the shop tomorrow!