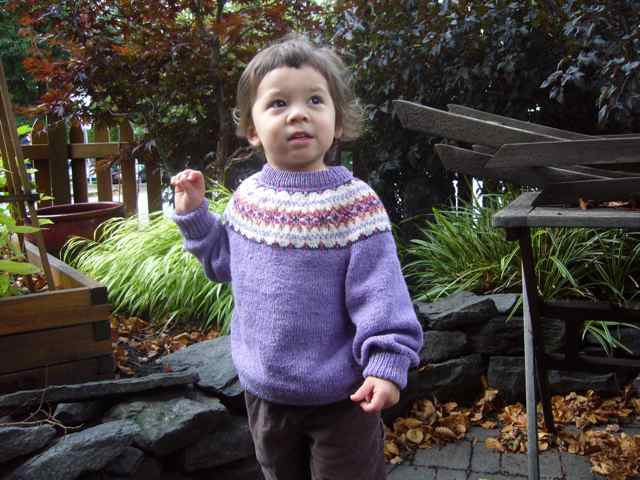 We finished The Girl's "Back to School Sweater" late last night and couldn't wait to photograph it. Â Unfortunately, The Girl was at school so we modelled the sweater on The Boy. Hmmm, looks like we'll be knitting his in the same size!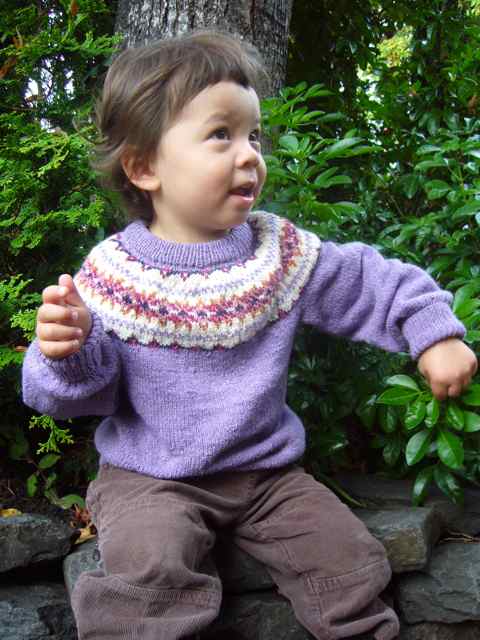 We used Elsebeth Lavold Silky Wool knit at a Sport Weight gauge of 25 stitches/4 inches. Â The yarn worked up beautifully in fair isle and the fabric is light and soft, perfect for children's wear.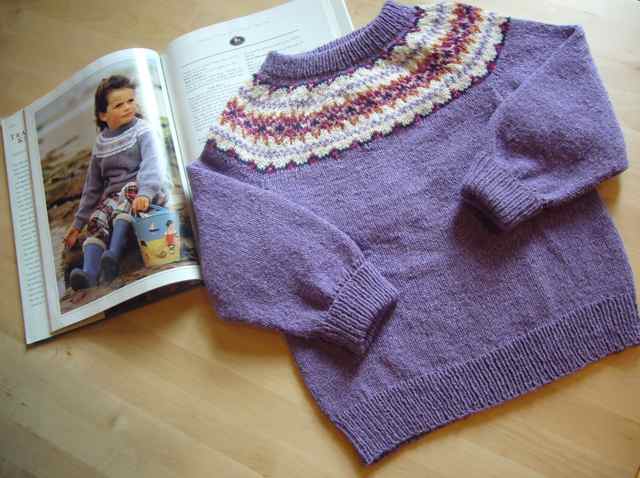 Pattern is "Child's Fair Isle Yoked Sweater" from Traditional Knitting of the Scottish and Irish Isles, available here from the Vancouver Public Library. Â We'll be knitting another for The Boy in navy, fair isle colours still to be decided.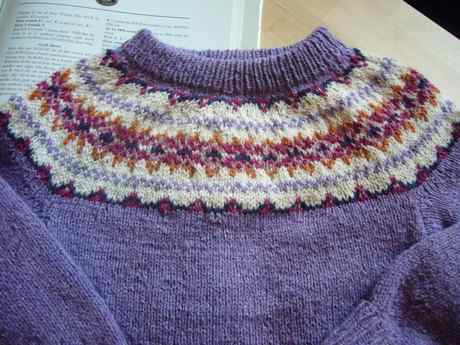 By the way, the sweater is shown unblocked. Â More pictures on The Girl once it is washed and blocked.
---