Mayu knit this sweet baby shawl using Marie Grace's pattern.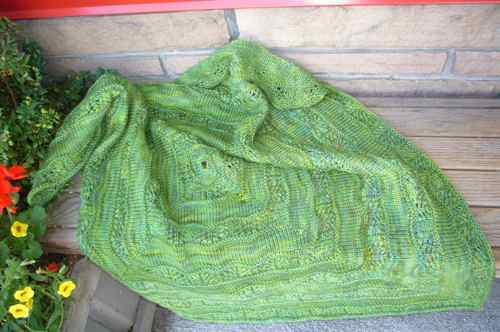 Make a square blanket by starting at the center, then knitting round and round, stop at baby size or keep going for an afghan. Yarn choice? This pattern will work for any yarn weight from the finest lace to the chunkiest merino.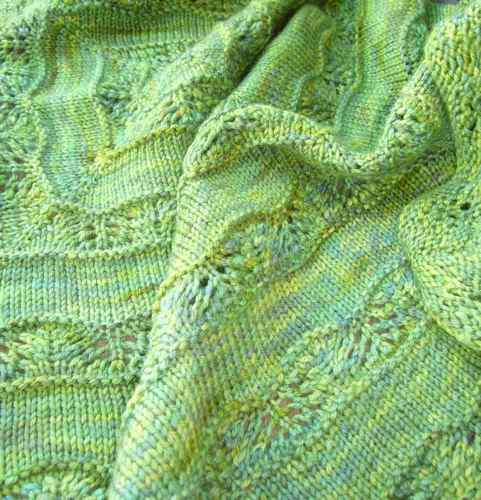 A bit of lace for interest, a bit of stocking stitch for relaxation. Mayu's shawl knit in worsted weight Dream in Color Classy veil-dyed superwash merino.
---