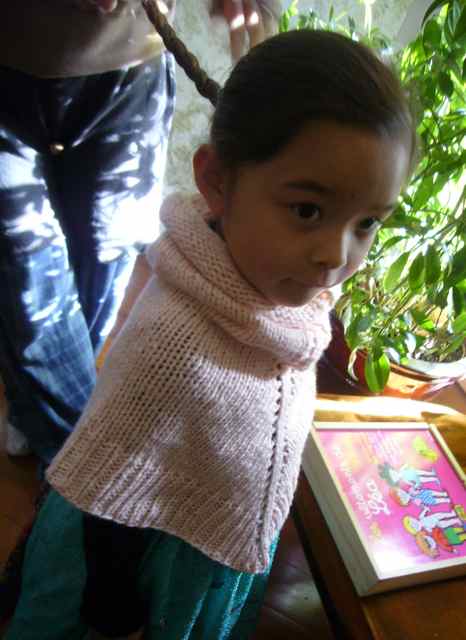 The Girl liked our Caponcho so we made her a wee one (a Caponchito).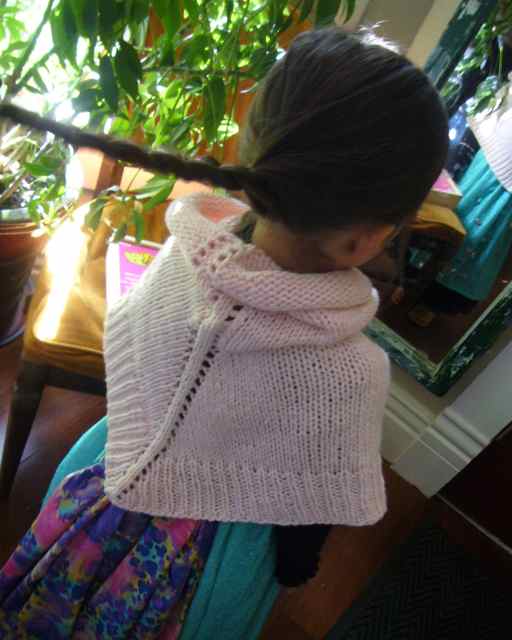 Pattern:  Emma Fassio's  Caponcho Yarn:  Pear Tree 8 Ply Merino, 2 skeins in Rose  (yarn held double throughout) Mods detailed here on Ravelry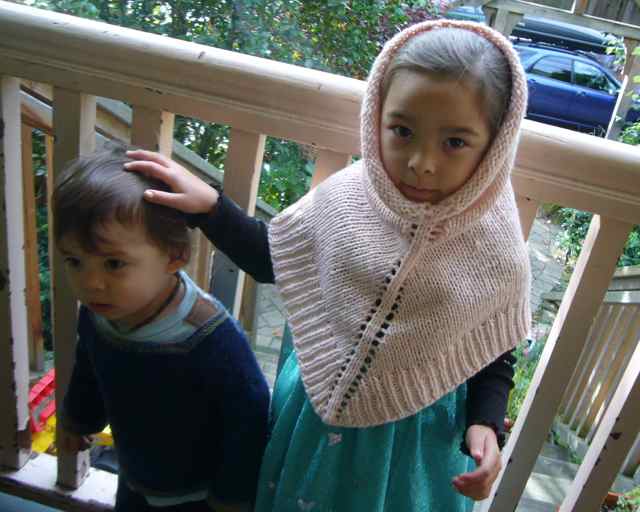 The Pear Tree Merino has a deliciously soft cottony feel, perfect for next to skin baby and children's wear. Â It is not superwash, however, so garments are hand-wash only.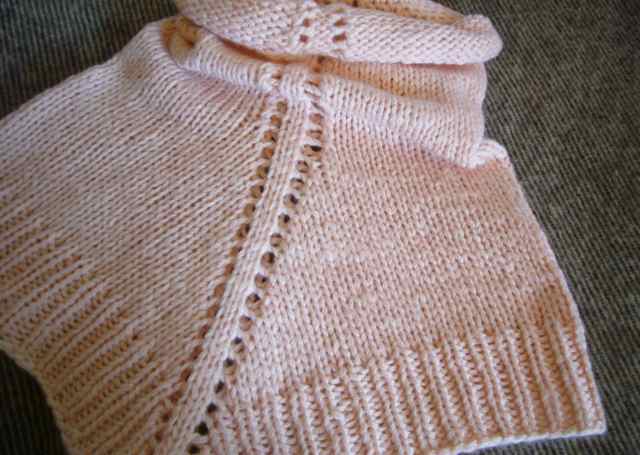 Pear Tree 8 Ply Merino colour palette here.