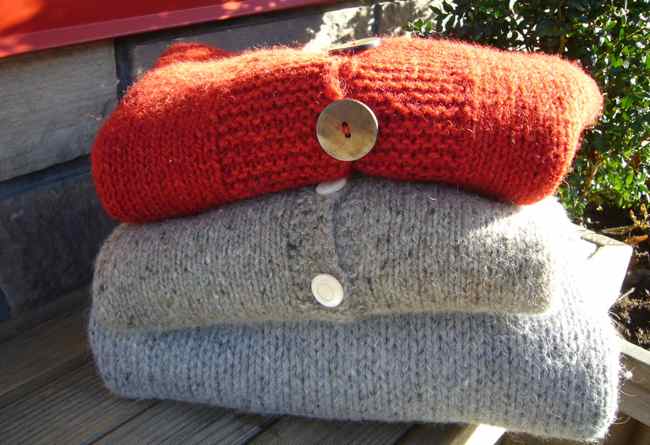 We've finished a few sweaters recently and today we gathered them together in the shop, fresh from washing and blocking.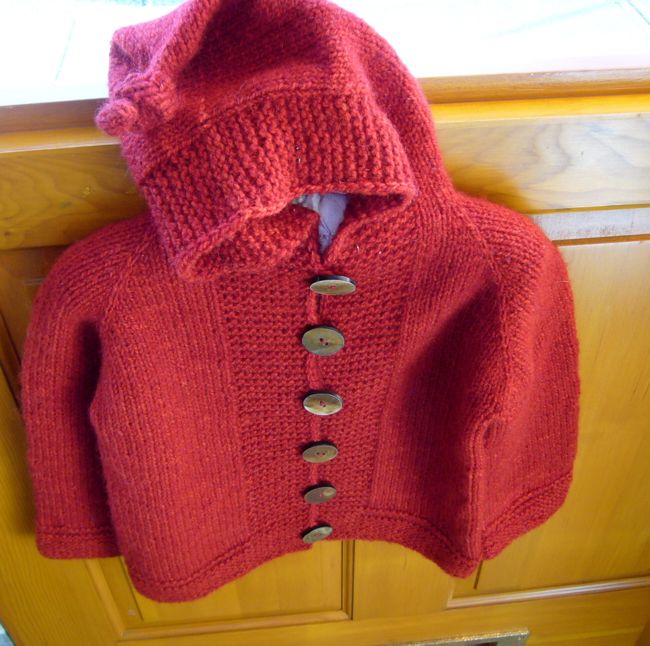 This is Duck Soup, complete with buttons. Â We showed it to you here, sans buttons, with a link to our Ravelry posting.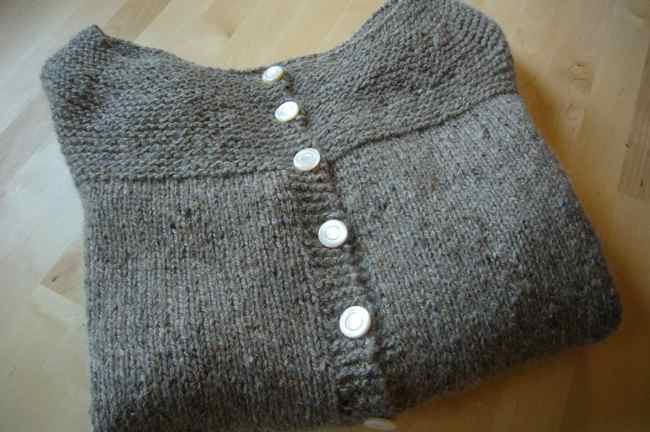 Next is the Garter Yoke Cardigan.  We finished this sweater a few months ago and featured it here.  We're revisiting it today 'cause daughter #2 has used the cardigan almost every day since it was completed and we finally had to steal it away for washing.  We want to show you the "worn" version as a testament to a wonderful yarn--Berroco  Blackstone Tweed.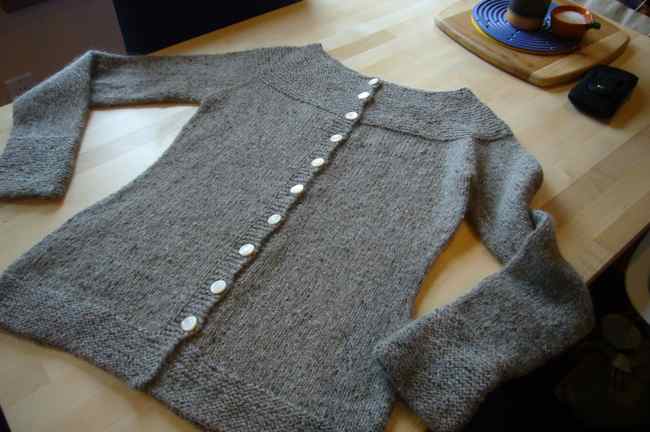 No pilling, beautiful soft drape, a fine angora haze at the surface--one of the best tweedy sweater yarns.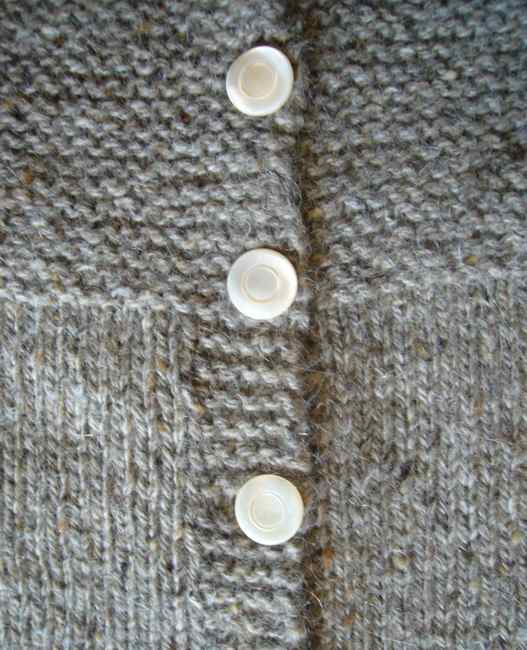 And here's a close-up of the vintage buttons from Button Button.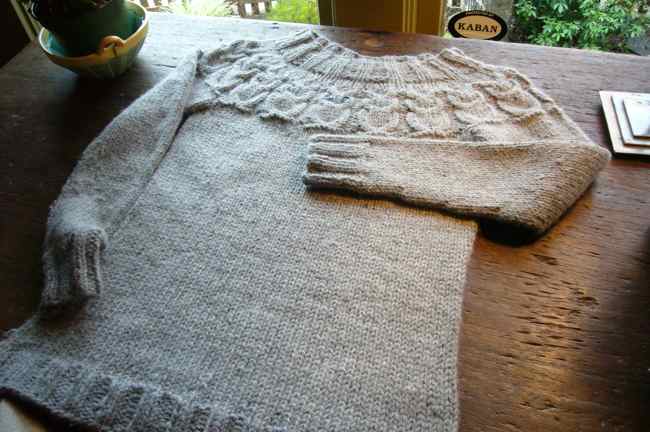 Last but not least is Jamie's Owls sweater knit in Rowan Felted Tweed Chunky.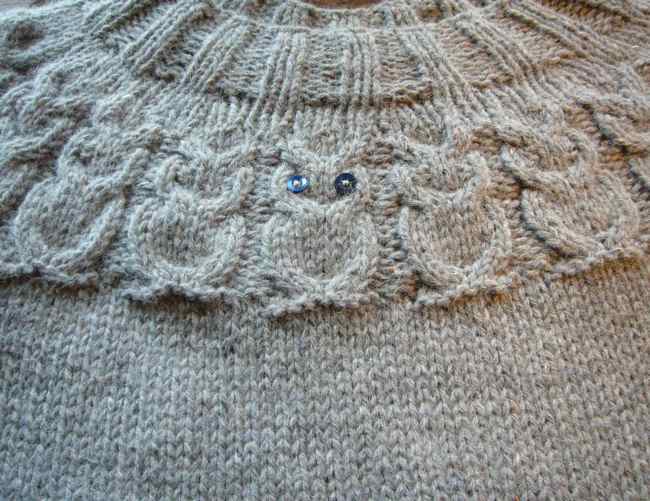 The owls are so cute--but sewing the rest of the buttons on is going to be a chore.  We'll be posting details for our version of this sweater on Ravelry soon.  And check out our Beyond Beginners Owl's Sweater Class  here.
---