Meet our new plant-dyed yarn  . . .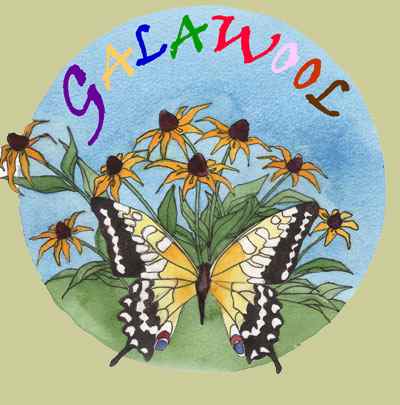 . . . worsted-weight Canadian wool, milled in PEI and hand-dyed by Brigid Weiler at the GalaWool dye studios on Cortes Island.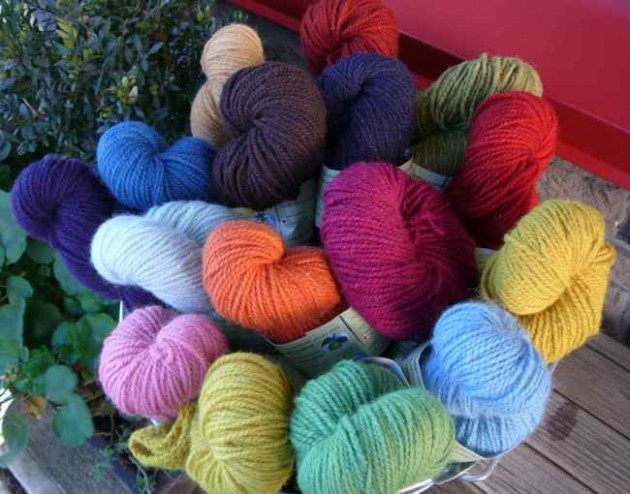 Nothing compares to the vibrant warm tones of plant-dyed yarn. Â Our photo hardly does it justice, so stop by and see in person the depth of tone and unique colours of this beautiful yarn. Â Interested in fair isle? Â We'll be ordering this yarn in four natural shades, perfect for combining in colourwork projects. Yarn Colours/Dyes: Cherry Wood/madder; Raspberry/cochineal; Rose Madder/madder; Persimmon/madder & osage orange; Nootka Rose/cochineal; Cedar/cutch; Sandpiper/cutch; Mustard Field/fustic; Sunflower/osage orange; Chartreuse/osage orange; Fern/indigo & osage orange; Â Glacier Blue/Indigo; Ocean/Indigo; Mediterranean/Indigo & cochineal; Chocolate Lily/cochineal; Rosewood/madder. Of course we had to cast on right away . . .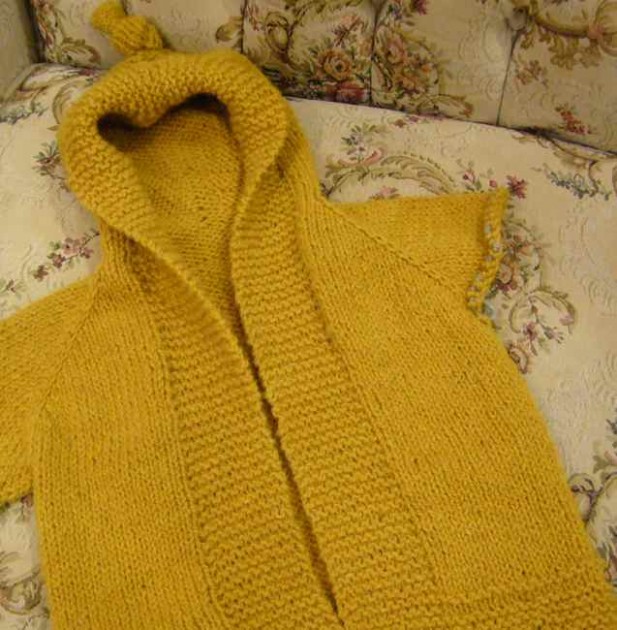 Duck Soup in the Mustard Field colourway
---