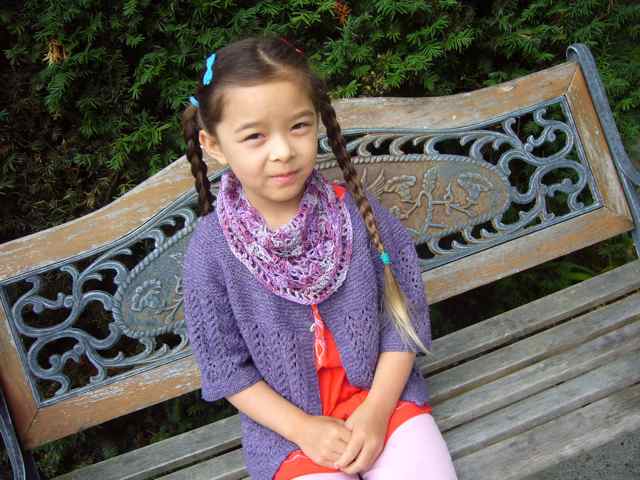 We crocheted a kerchief last night to show off the hand-dyed Euroflax.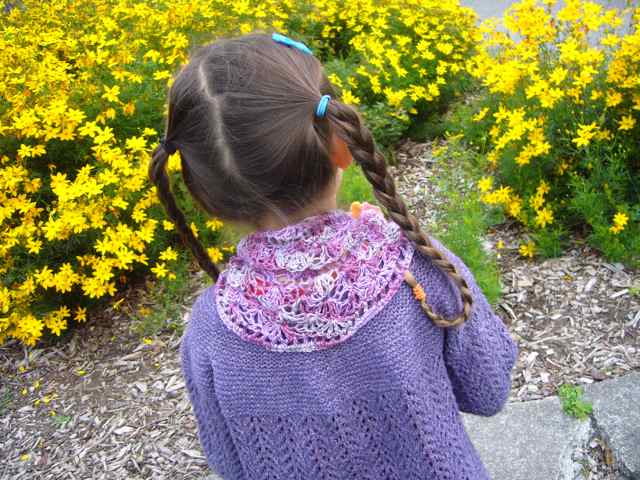 We used the "Wild Grape" colour and made a tiny  version of  Tea Wrap.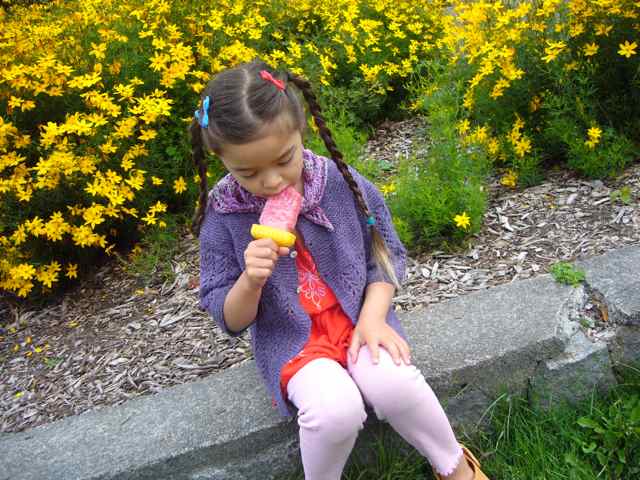 If you're wondering about the sweater, it's a child's version of EZ's February Baby Sweater, detailed on our Ravelry page here. Â It was finished on a camping trip just about this time last year and the Girl has worn it a lot. Â Still fits and looks like new--cheers for the combination of Zimmermann's brilliant design and Elsebeth Lavold Silky Wool, one of our favorite yarns!
---