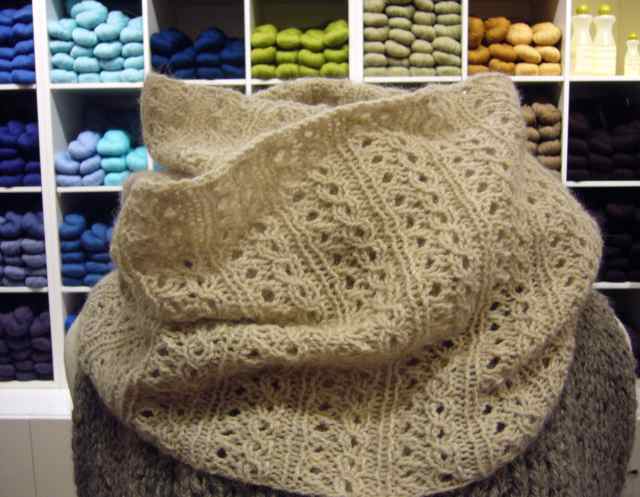 Stockholm Scarf, knit in the deliciously soft, weightless and warm Shilasdair Luxury DK.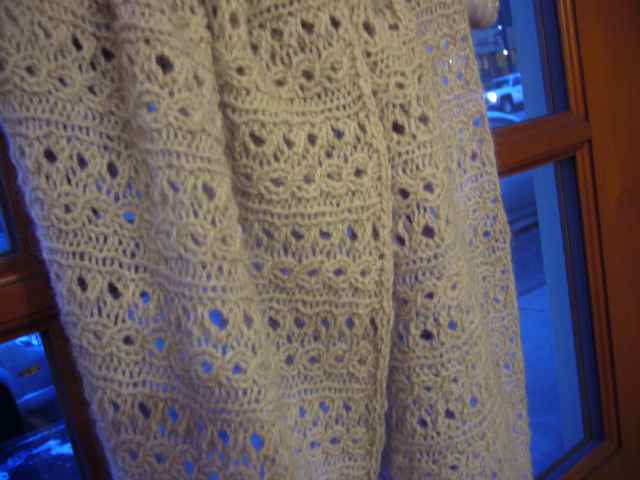 We knit in the round on 5mm Addi Turbo Lace needles, casting off at 13" (pattern calls for 14")--desperate to wear the cowl in this cold weather . Â Cowl used two skeins of Shilasdair Luxury DK.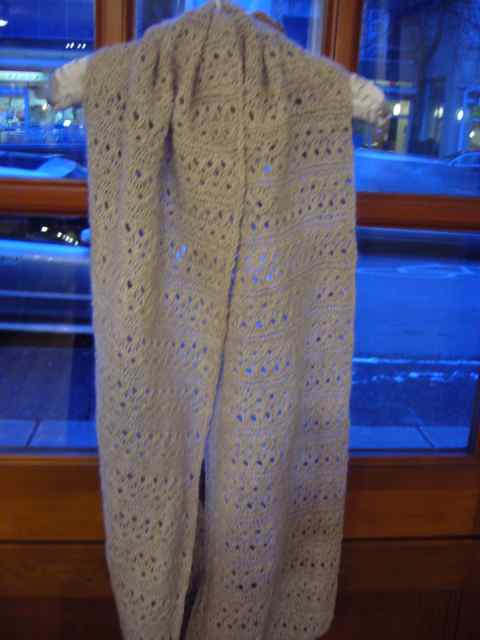 We love the length and airiness of this cowl--wrap it two or three times around the neck and you'll be surrounded in a luxurious cloud of warmth!
---