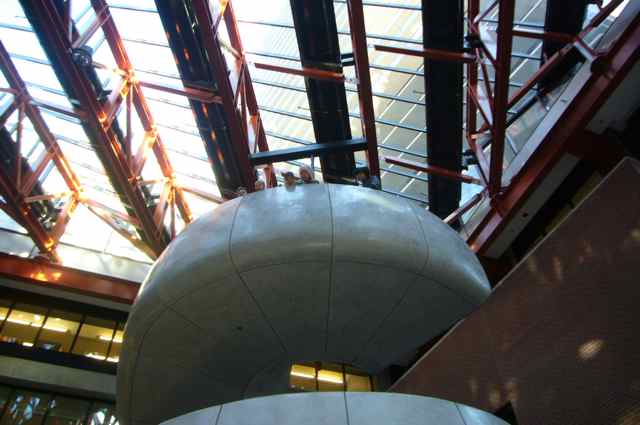 It was a beautiful sunny day so we walked to the Woodward Building for hot chocolate and a bit of shopping. Â The little spot of turquoise peeking over the staircase is one of The Girl's new fingerless gloves . . .
Child-size Fetching in Blue Sky Alpacas Melange,  l skein (with leftovers).  We  used 3.75 mm dpns, cast on 35 stitches, added one cable repeat for length in the arm, decreased thumb stitches to 13 and added one cable repeat before binding off (no picot edge).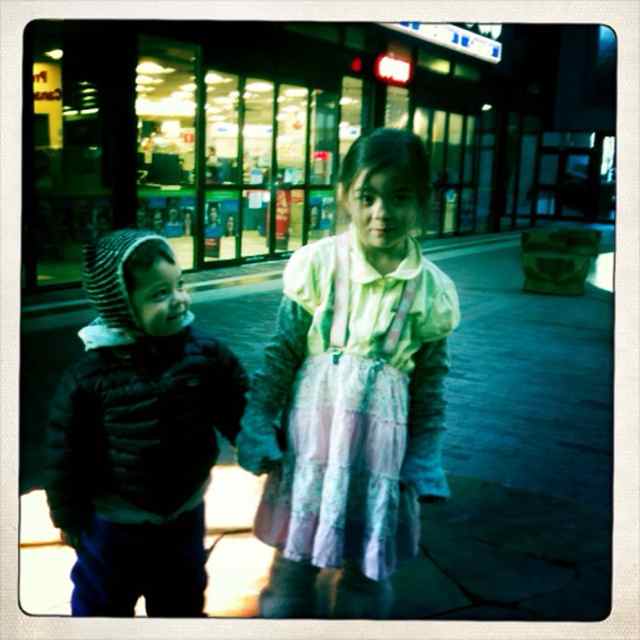 The kids loved playing in the atrium and it was so nice being on relaxed "holiday time". Â We'll be savouring the next few days 'cause it's back to work on Monday!
---