10 Cow Baskets from Baba Tree
March 3, 2016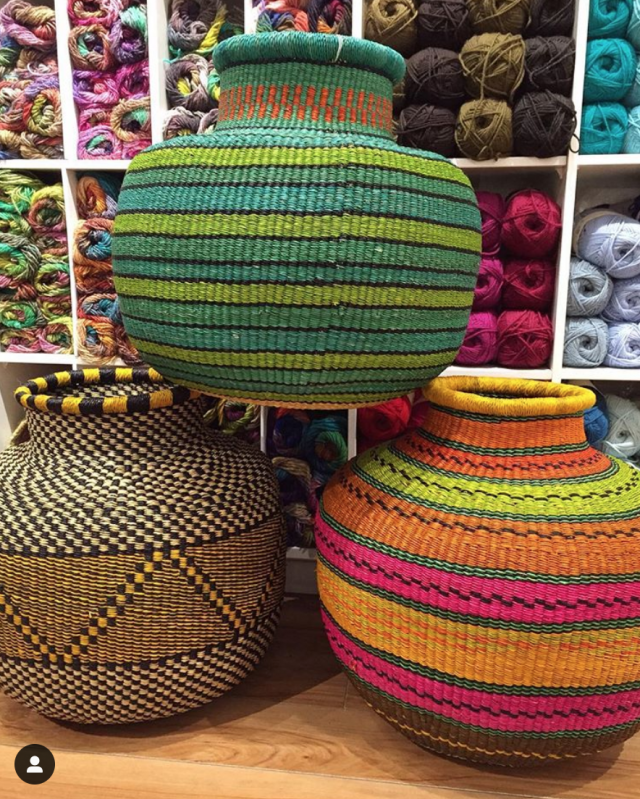 Three "10 Cow" Baskets arrived from the weavers at Baba Tree!
New from our friends at Baba Tree in Bolgatanga, northern Ghana--the amazing 10 Cows Basket. "10 Cows?" you ask.
Well, here's the story. Dowries are still considered part of the marriage tradition in many parts of the world, including Africa. When a marriage takes place in Ghana, a dowry given by the groom to the family of the bride typically consists of two cows and a few other goods. During a Baba Tree weaving workshop artisan Jemima Akurigo was jokingly asked what dowry would be required to marry her and she replied with a sly look in her eyes, "10 Cows!" And so her new design creation was aptly named the "Jemima 10 Cows" basket.
---