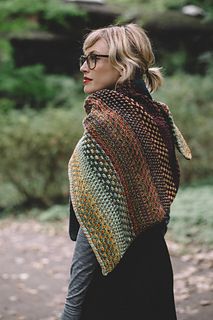 Shift or Nightshift: Mosaic Cowl or Shawl
Instructor:
Class Description:
In this one evening workshop, we will explore mosaic knitting using 3-6 different shades of Koigu. Choose a variety of solid or semi-solid colours and watch the colour and texture evolve in these amazing patterns. If you are new to colourwork, do not fear, as mosaic knitting is one of the easiest and satisfying ways to create colour and texture in your knitted garments.
This workshop is best suited for knitters comfortable knitting and purling as well as creating basic increases (such as KFB or M1L)
Cost:
$40 plus materials
Please call (604-874-9665) or stop by the shop to register.

Materials:
A copy of Nightshift or The Shift Cowl
For Nightshift: 2 skeins of Koigu in 6 colours (to be held double) or 6 colours of Noro (1-2 balls each colour) and 5 mm 32" circular needles
For The Shift Cowl: 1 skein of Koigu in 3 colours (to be held single) 3.75 (or 4) mm 24" circular needles
darning needle, stitch markers
Sessions:
Saturdays from 6:30 PM to 9:30 PM
Dates: Nov 16