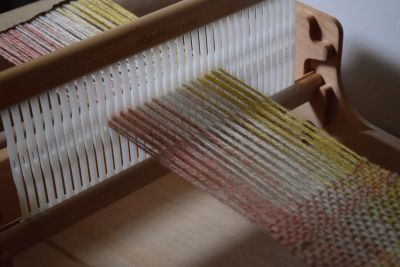 Rigid Heddle Essentials
Instructor:
Class Description:
From planning a project, choosing materials, and sampling to weaving techniques and finishing.
Everything you need to start your weaving journey. Over the course of four weeks you will create a sampler that explores a number of materials and techniques. Bring the loom home between classes to practice techniques learned in class. Once you've made your sampler we'll dive into finishing and warping methods specifically for rigid heddle weaving. By the end of the session you'll have the skills to set up a weaving space in your own home.
Small class size means there will be lots of one-on-one help so everyone can complete their project.
No previous weaving experience is required.
Cost:
$240 plus materials (includes wool for week 1 sampler and use of an Ashford SampleIT loom for the duration of the class)
If you fall in love with weaving, looms are also available for purchase!
Please call (604-874-9665) or stop by the shop to register.
Materials:
Materials for class 1 are included and there is no need to stop into the shop before the first class as everything will be prepped and ready to go for each student. Additional materials will be chosen in class with Amanda's guidance for your personalized projects.
Class Sessions TBA