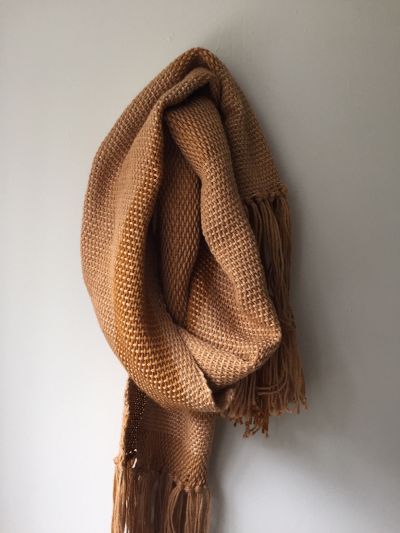 Introduction to Weaving: Asymmetrical Scarf
Instructor:
Class Description:
If you ever wanted to try weaving, consider this fun introductory class taught by local textile artist, Amanda Wood. You'll be working on a pre-warped Ashford SampleIT loom that's super user friendly and ready to go!
Over the course of two sessions Amanda will walk you through basic weaving techniques while you weave a lightweight cotton scarf.
Small class size means there will be lots of one-on-one help so everyone can complete their project.
No previous weaving experience is required.
Cost:
$160 (includes 3 skeins of Quince & Co. Willet and use of an Ashford SampleIT loom)
If you fall in love with weaving, looms are also available for purchase!
Please call (604-874-9665) or stop by the shop to register.
Materials:
All materials needed for this workshop are provided. Please stop by the shop at least one week before start of the workshop to choose your scarf colour-way (3 options available) so Amanda can have the loom ready for you at the first class.