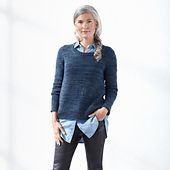 Cocoknits Sweater Workshop
Instructor:
Class Description:
Join us Sunday evenings to learn the 'Cocoknits Method' of sweater construction- these are truly tailored made sweaters with an easy to follow colour coded stitch marker system to keep everyone on track of their sweater shaping.
This class is best suited for intermediate knitters with prior sweater construction experience.
Cost:
$210 plus materials (includes the cost of the Cocoknits Sweater Workshop)
Please call (604-874-9665) or stop by the shop to register.

Materials:
Cocoknits Sweater Workshop book
2 Packs Hiya Hiya Knitters' Safety Pins in Rainbow (these are stitch markers)
For Molly sweater A or B: Quince and Co. Lark or Owl in yarn amounts needed for size, needles as per pattern and determined by gauge swatch
For Emma sweater A or B: Quince and Co. Osprey in yarn amounts needed for size and needles as per pattern and determined by gauge swatch
Sessions:
Sundays from 8:00 PM to 10:00 PM
Dates: Mar 10, Mar 17, Mar 24, Mar 31, Apr 07, Apr 14, Apr 21, Apr 28, May 05, May 12, May 19, May 26, Jun 02, Jun 09