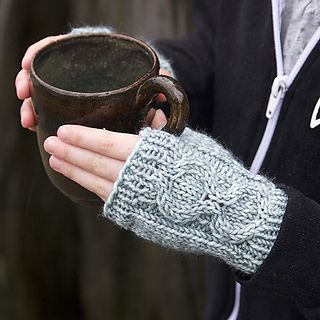 Beyond Beginner Knitting
Instructor:
Class Description:
New to knitting and wondering how to take your scarves, cowls and/or hats to the next level? Worried about making mistakes and not knowing how to recover from them? Just finished our beginner knitting series and not ready to jump into a sweater class? Want to tackle a new pattern, but unsure about some of the techniques? If you answered yes to one or all of these questions, then this class is for you! In this class we will be learning how to cable on Tincanknits' Honeycomb fingerless gloves. Along the way, we will explore common knitting mishaps and how to find the information to help you out the most common knitting binds.
Cost:
$100 plus materials

Please call (604-874-9665) or stop by the shop to register.

Materials:
A copy of Tincanknits' Honeycomb fingerless glove pattern

Quince and Co. Lark, Quince and Co. Owl, or Sweet Georgia Superwash Worsted (50-140 yards depending on size). For larger sizes, you may need 2 balls of yarn. If using the sweet georgia superwash, please have your yarn wound into two balls if you would like to knit both fingerless gloves over the course. You will also need a second set of needles to do this.
3.75 and 4.5 mm double-pointed needles or 40" circulars for magic loop
stitch makers, scissors, darning needle, crochet hook, cable needles
Sessions:
Sundays from 9:45 AM to 11:45 AM
Dates: Apr 28, May 05, May 12, May 19, May 26, Jun 02
Saturdays from 7:00 PM to 9:00 PM
Dates: Jun 01, Jun 08, Jun 15, Jun 22, Jun 29, Jul 06