Last Minute Christmas Stocking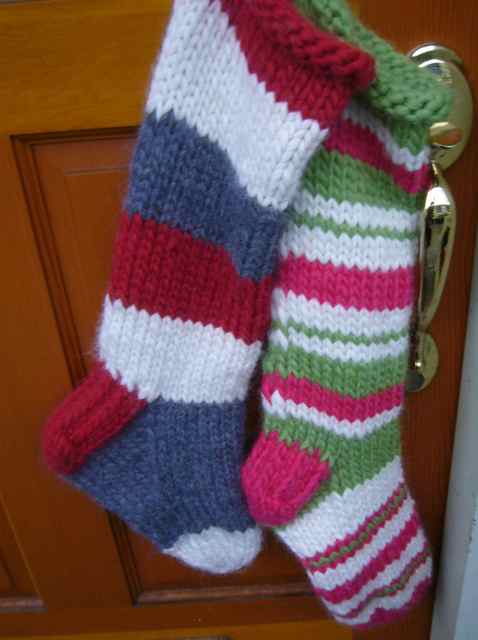 Dates and Times:
Friday evenings, 7-9 pm
November 23, December 7, 14 and 21 (skipping November 30 for knitting time and to get that second stocking started!)
Cost:
$90 plus materials
Instructor:
Melissa Caines
Description:
Last year we knit these big last-minute Christmas stockings in a super-bulky yarn–a one-evening project for an experienced sock knitter. If you're new to knitting socks, consider taking our fun class and you'll have a stocking just in time for the holidays (as well as all the techniques needed to knit smaller-scale wearable socks).
Materials:
135 yards super-bulky yarn, 10mm 16″ circular and 10mm double-pointed needles