Intro. to Needle Felting
Instructor:
Class Description: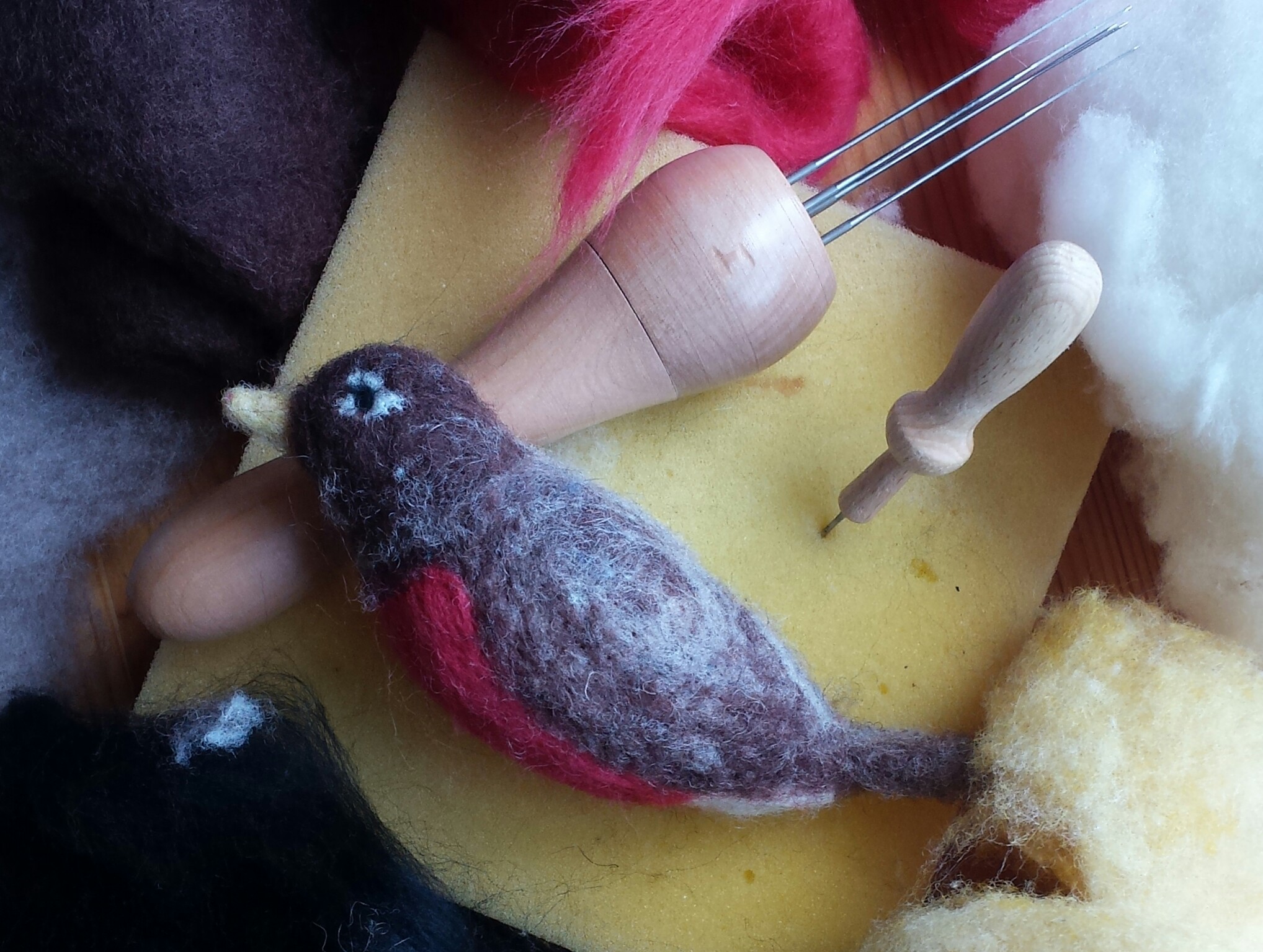 In this two hour workshop you will learn the basics of needle felting by creating your own felted robin or sheep. Needle felting is a type of felting that uses notched needles, instead of hot water and agitation, to tangle and mat wool into solid shapes, easily creating multi-coloured 3D objects like toys, sculptures or beautiful applique.
Cost:
$ 65 includes materials
Materials:
felting needle or felting pen
foam pad or brush matt
Felted Sheep Class: 20g of white, 5 g of black
Please check the individual class date to find out which animal is taught that evening.
Sessions:
Mondays from 7:00 PM to 9:00 PM
Dates: May 29