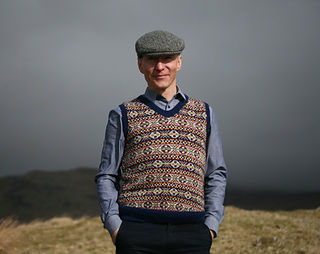 Fair Isle Steeked Vest
Instructor:
Class Description: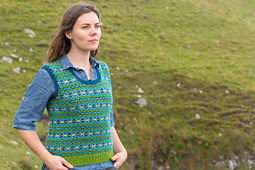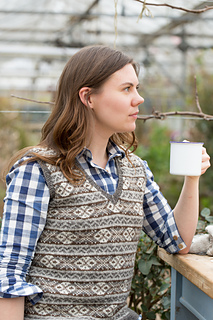 Learn to cut your knitting without fear by exploring one of three steeked vest designs and open up a new world of knitting possibilities. Choose from the following designs: Bruntsfield or Cruden by Ysolda and Machrihanish by Kate Davies
In this class we will knit a vest from the bottom-up and learn the following techniques:
- Stranded colourwork (a.k.a. Fair Isle)
- Steeked armholes and neckline opening
- armhole shaping
Students should be comfortable knitting in the round, making basic increases and decreases as well as having either knit a sweater or feel confident working stranded colour work. If you are new to colourwork, consider signing up for our Fair Isle Hat or Mittens course before tackling this larger project.
Cost:
$150 plus materials
Materials:
Cruden and Bruntsfield: Jamieson and Smith 2 ply Jumper Weight
Machrihanish: Jamieson and Smith Shetland Heritage
Needles as per gauge and length as per size (we will be discussing gauge and needles in the first class)
waste yarn, darning needle, stitch markers in at least two different colours, small sharp embroidery scissors for cutting steeks
Sessions:
Saturdays from 7:00 PM to 9:00 PM
Dates: Mar 04, Mar 11, Mar 18, Mar 25, Apr 01, Apr 08, Apr 15, Apr 22, Apr 29, May 06, May 13, May 20, May 27, Jun 03, Jun 10, Jun 17, Jun 24